Smart Factory Expo!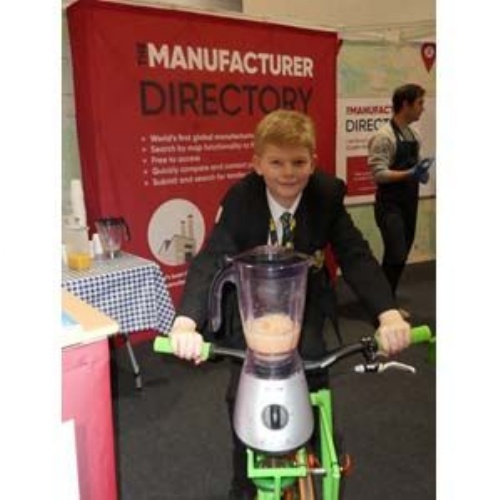 SMART!
On Thursday 11th November a group of 30 year 7s, 10s and 11s travelled to the Liverpool Arena and Conference Centre Liverpool to experience the Smart Factory Expo: the UK's largest manufacturing show. It was a great opportunity to inspire and connect those students already interested in STEM careers and to potentially inspire those that have just started off at secondary school and spark their imagination into the STEM inspired processes and procedures involved in today's Manufacturing World and put into their minds the value and benefits of a career in the manufacturing industries.
As well as attending dedicated STEM talks by The Manufacturing Technology Centre and Rajkaran Singh Kharbanda, delivering an inspiring presentation about his career in manufacturing including his work with Rolls Royce and the Boeing 787 Dreamliner, Mosslands students had the thrill of "exploring" the vast exhibition centre.
The EXPO showcased a massive diverse range of innovative technology including robots, VR, 3D printing to name a few. Our students had the unique opportunity to explore and ask company representatives lots of searching questions about their products, as well as collecting "free samples" with perhaps the Hot chocolate, with a drinkable image of your face on top being the most popular.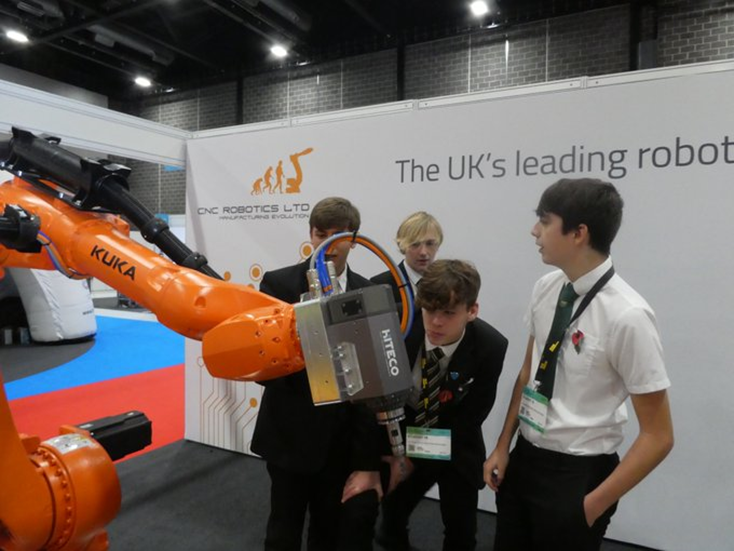 Meeting manufacturing professionals and learning about their different pathways to where they are now, was inspiring for many students who hadn't considered a career in manufacturing for themselves and so now they have a greater understanding of the multi-faceted field of Manufacturing.
Perhaps the most daunting part of the day was when 4 of our students were interviewed by the Smart factory Expo film crew but everyone came away with positive thoughts about their day.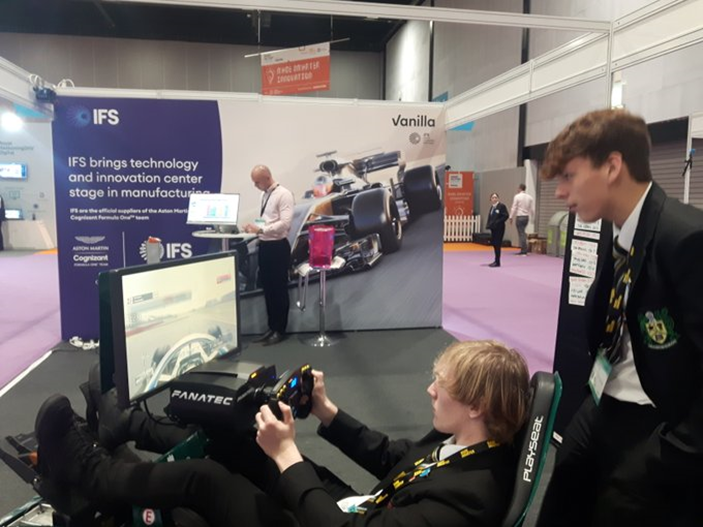 "I have really enjoyed my visit to the Smart Factory Expo, as I got to do a lot of fun stuff, like ride a bike to make a strawberry smoothie which I think is a wonderful idea."
"It was amazing experience for me and has really inspired me to become an engineer."
""While we were there we got to listen to a STE@M talk about manufacturing and jobs in STE@M. The man giving the talk had a career based in manufacturing which made sense, as a large amount of people there had built machines to help with that e.g. robots with interchangeable heads for various power tools. I think that when I come of age, my job will have something to do with STE@M. Currently, my interest lies with technology, followed by Science then engineering."