STEM event run by PPMA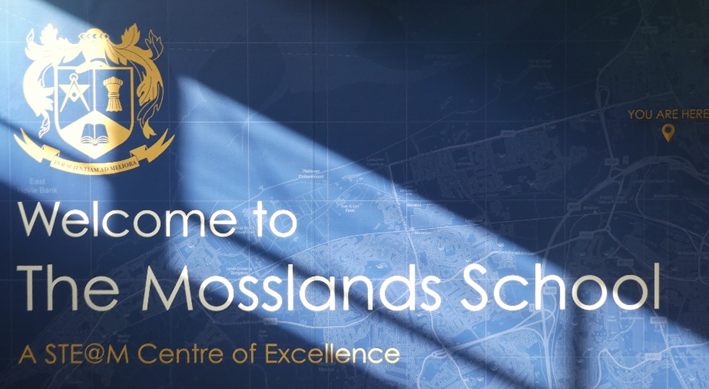 As Mosslands continues to develop its links with industry, 72 Year 8 students gave up double PE to be involved in a STEM in the hall event. Here they took part in a virtual STEM event run by PPMA (Processing and Packaging Machinery Association) aimed at highlighting careers in engineering within the processing, packaging, robotics and automation industries. They heard from lots of different people working in a variety of industries and took part in several challenges.
The first part of the morning involved the making of an Eco Factory Roller Loader: working together students had to create a marble run, with limited resourses to safely move a product (the marble) from A to B, which is all about physical construction, stable design, and working to a tight deadline. The winners being the team who could get their marble to run non-stop for the longest time.
https://twitter.com/MosslandsSTEAM/status/1523970142287417345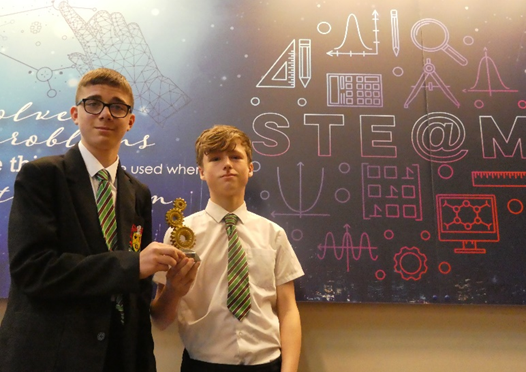 Winners of Eco Factory Roller Loader Challenge
Ben Jones 8G1 and Tyler Dann 8G1
The event culminated in the teams delivering a 40 second "elevator pitch" presentation, dragons den style, to staff. Teams had to brainstorm and come up with an idea for a new invention or piece of tech, and then present it to the judges – which involves creative thinking, product design, branding, and presentation skills and of course impressing the judges by displaying their team working and STEM soft skills. The quality of presentations was very good and we're sure the event gave them an insight into the Processing and Packaging career opportunities available to them. Special thanks to CEM, RIF, AL IMS and PAE for their enthusiastic help on the day.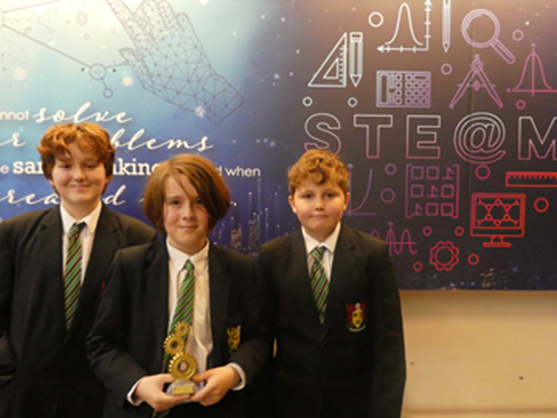 Winners of Best Elevator Pitch
Joel Williams 8G2, Dylan Waldron 8G2 and Bobby Nuttall 8G2