EVO OVR
About the course:
Cambridge Technical are vocational qualifications at Level 2 and Level 3 for students aged 16+. They're designed with the workplace in mind and provide a high-quality alternative to A Levels/BTEC.
This qualification is comparable to similar BTEC qualifications, and for those students/players that have aspirations to progress onto University, our OCR Level 3 qualification is graded in the same way as BTEC (Pass Merit Distinction) and carries IDENTICAL UCAS POINTS!
The structure and format of the qualification is more suited to our students/players as units covered are specific and relative to the football programme and allows for evidence to be captured in an easier and more practical way, as opposed to predominantly written assignments and coursework (BTEC) .
What does this qualification cover?
Learners will take 11 or 12 units, made up of mandatory and optional units.
Everybody will study the following mandatory units:
• Body systems and the effects of physical activity
• Sports coaching and activity leadership
• Sports organisation and development
• Working safely in sport, exercise, health and leisure
• Physical activity for specific groups
These units will give learners skills, knowledge and understanding related to key aspects which underpin how sport and physical activity is delivered and organised, such as anatomy and physiology in relation to physical performance, coaching skills, the structure of sport in the UK and the organisations involved, the target groups that would most benefit from participation in physical activity and why and safe practice in sport and leisure. Learners will also develop transferable skills that employers are looking for such as planning, communication, adaptability and leadership.
How will it be assessed:
Students will cover a variety of units and have the option to follow either a Sports Coaching or Personal Training pathway. Within each pathway there will be 9 MANDATORY units and the remainder will be made up of OPTIONAL units, mostly suited to the learning environment. Units will be assessed in different ways which will be mainly via internal assessment (practical delivery and witness statements) with 3 units by external assessment (exam).
This qualification is worth the equivalent of two A Levels.
What is expected of you:
This qualification is demanding. You will have to choose and complete a range of units, be organised in order to meet deadlines, be prepared to do a large amount of independent research, take some external assessments, and keep a portfolio of your assignments.
What it prepares you for:
The Diploma qualifications are vocational qualifications designed to lead you into employment within the sport and physical activity sector. The Foundation Diploma and Diploma have five pathways within them leading into specific job roles in sector whilst the Extended Diploma is designed to lead students into a range of roles in sport and physical activity development.
Entry Requirements:
Learners are most likely to succeed if they have:
• 5 GCSEs at grades C/4 or above and/or
• Achievement in English and Mathematics at GCSE
Qualification details:
OCR Level 3 Cambridge Technical Diploma in Sport: 600/6141/8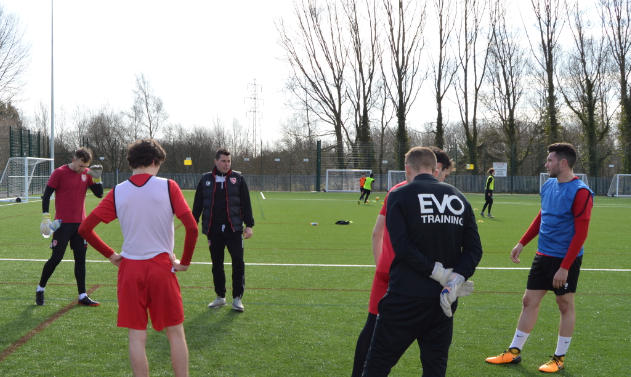 For more information please speak to: Mr C Nall (EVO Sport)