Google Classroom Help
Help: I can't remember my password
Send an email to … itsupportforstudents@mosslands.wirral.sch.uk
Explain that you can't access Google Classroom, provide your name and year group and we will get your password reset.
---
Accessing Google Classroom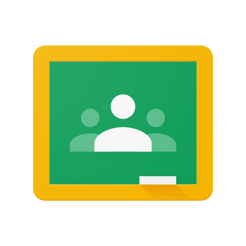 Log in to Google Classroom using your school identification.
Your log in is….
...the year you joined /surname/initial of first name/@mosslands.co.uk
For Example.... 15smithj@mosslands.co.uk
---
Using Google Classroom
If you are unsure how to use Google Classroom. Click here to read the simple guide. Further help can be found here.
---
Parents Guide to Using Google Classroom
Please click here to see how you can use Google Classroom to support your child learning from home.
---
Google Parent Guardianship
As a guardian, you can get email summaries about your son's activity in Google Classroom.
In email summaries, you can review:
Missing work—Work not turned in when the summary was sent.
Upcoming work—Work that's due today and tomorrow (for daily emails) or that's due in the upcoming week (for weekly emails).
Class activities—Announcements, assignments, and questions recently posted by teachers.
Email summaries do not include grades.
To find out more click here Google Guardianship Guide