Sports Kit
Kit Policy
All students are expected to supply their own kit. They are responsible for preparing their own equipment and should learn good habits of being prepared for working hard that are valuable in later life.
EVEN IF STUDENTS ARE INJURED THEY ARE EXPECTED TO BRING IN KIT. They must present their PE teacher with a note once changed. The PE teacher will give them a bib to wear to notify all staff the pupil is not physically taking part. He will be expected to assist delivery of the lesson in roles such as coach, timer or referee.
Year 7 (starting in 2019-20)
The new PE kit is supplied by EV2 sportswear and can be purchased via their online shop at:
https://shop.ev2sportswear.com/product-category/clubs/schools/mosslands-school/mosslands-students/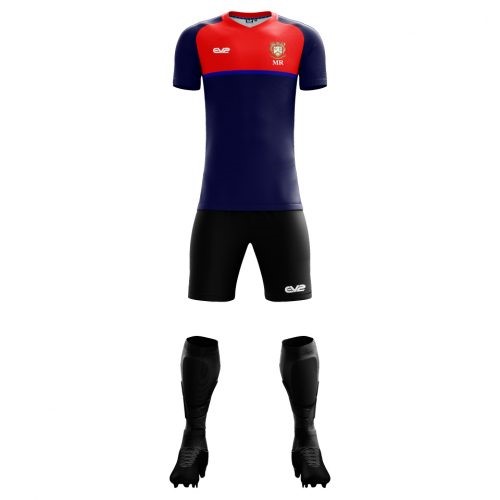 It will be as in the picture below and we advise that it is personalised with student surname on back :
House coloured top (Red = Grenfell, Green = Ruskin, Yellow = Faraday)
Black shorts
Black socks
Trainers and boots
All other year groups:
Students can have the choice of new kit or wearing old style kit as below which can be ordered via the school office as there is some old stock available.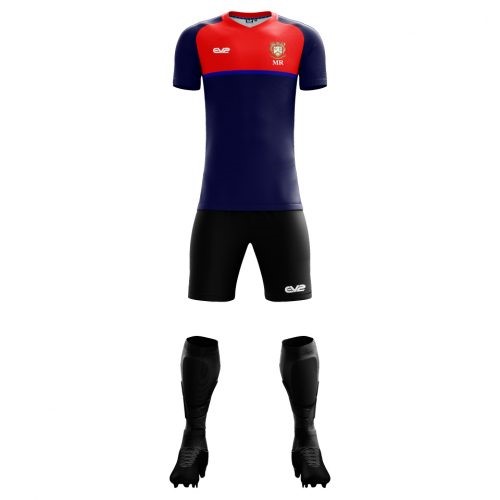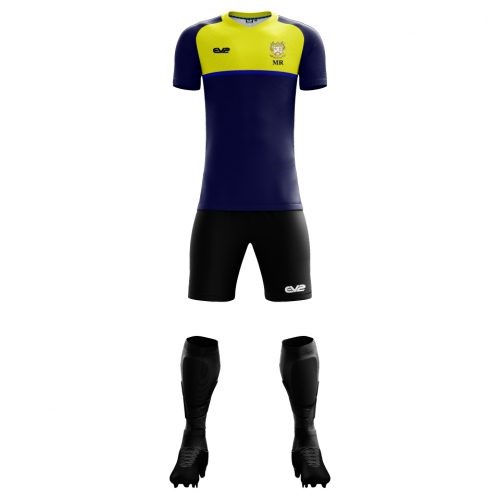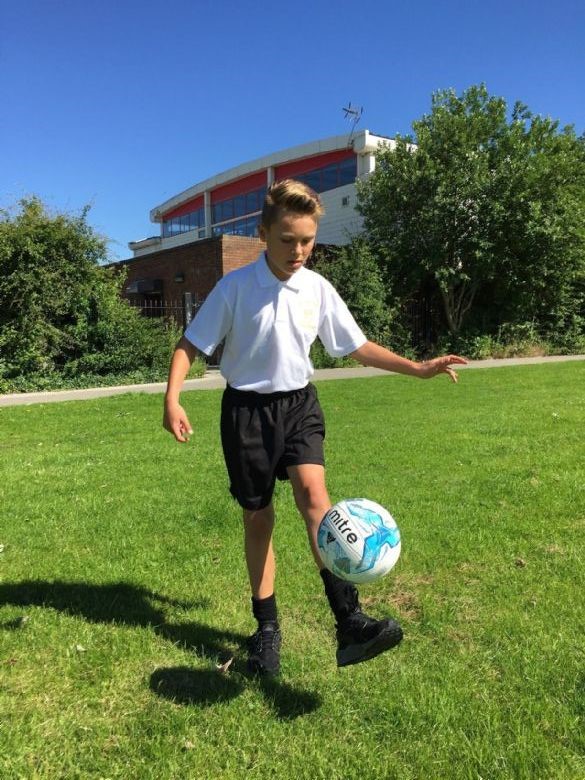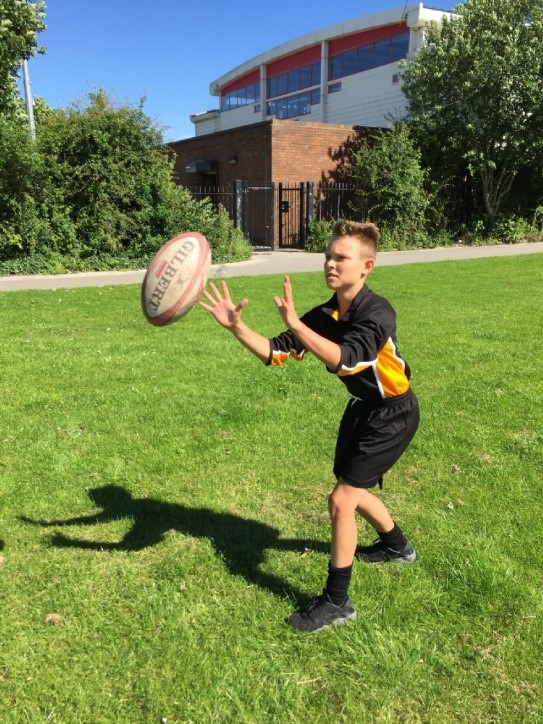 White Mosslands polo or plain white polo/ house coloured games top
Black shorts