Voyage of Discovery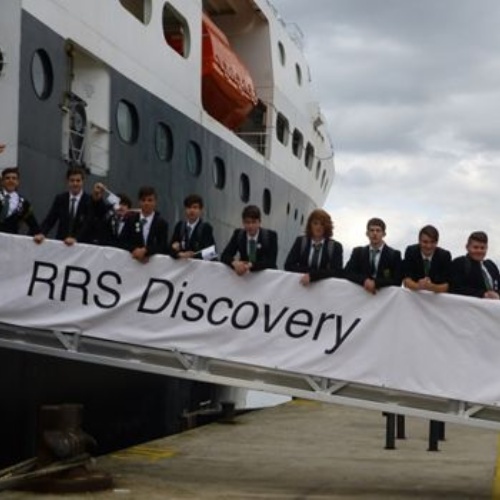 Science We Live and Breathe!
As a spark to the next generation of Marine Engineers and Scientists, 10 Mosslands students had the rare opportunity to go on board the Royal Research Ship Discovery. This phenomenal piece of floating "kit, is a World leader in the research disciplines including physical, biological and chemical oceanography, marine geology and geophysics, ocean engineering and atmospheric science.
Natural Environmental Research Council (NERC's) mission whilst in Liverpool was to showcase " Into The Blue" a hands on experience and exhibition highlighting the "Science We Live and Breathe". The Mosslands students were totally immersed in the stories and exploits they heard from the Scientists and after the day, left with a much greater understanding of the difficulties faced when investigating global environmental issues. These scientific challenges can be encountered in such diverse places as the depths of sea trenches, to the upper limits of our atmosphere and RSS Discovery is actively involved in seeking the answers to these challenges.
Although some of our students did manage to sit in the Captain seat on the bridge and wear his cap, I don't think he has any reason to worry – well not yet anyway!