Curriculum
Curriculum
The School operates a 2 week cycle of 60 x 50 minute lessons, plus registration time to start and end the day.
Details of the school curriculum 11 -16, organised by subject, can be found here.
In Years 7 and 8 students follow the KS3 national curriculum, as detailed in the table below.
During Year 8, all students choose their options for KS4, which they will then follow in Years 9 to 11.
The current KS4 option booklet can be found here.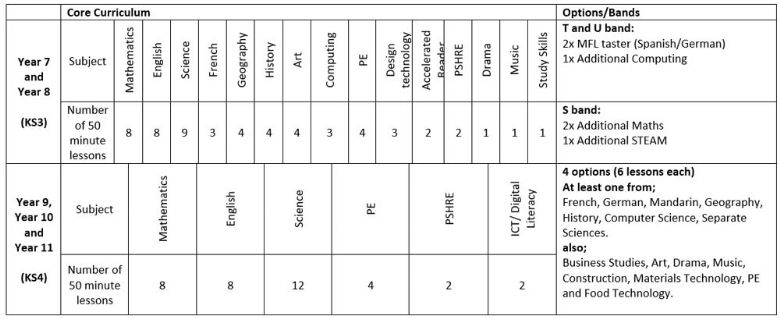 At KS5 we offer a range of A level and vocational subjects, providing tailored pathways for progression based on prior attainment and individual needs.
Details of the curriculum at KS5 can be found here.