Erasmus+ visit to Wallasey 2016
Mosslands welcomes its Erasmus exchange partners to Wallasey

9-15 October 2016
After successful student visits to Italy, Poland, France and Germany, in October Mosslands was delighted to return the complement by hosting pupils and staff from our partner schools across Europe. Pupils from France, Italy, Portugal, Romania, Germany and Poland received a fantastic welcome from their host families and took part in a variety of activities throughout the week to commemorate the Centenary of the First World War. Sadly, our Turkish partners were unable to join us.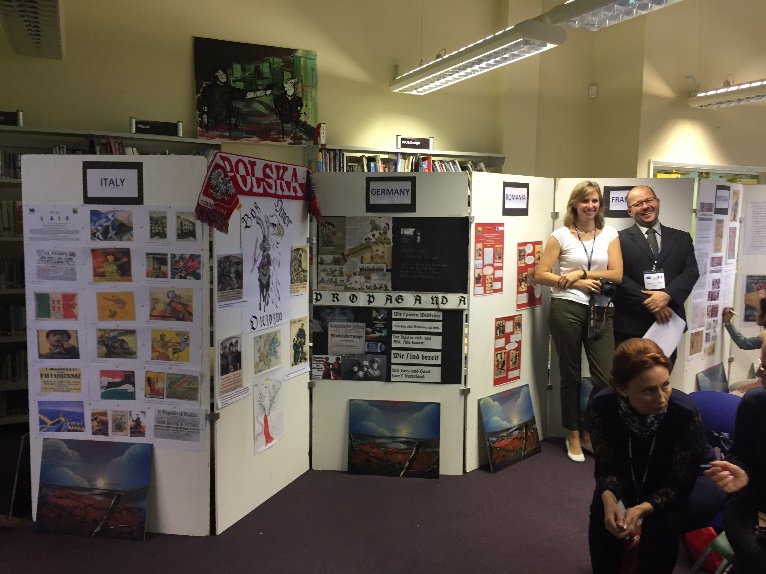 After welcoming the group on Sunday evening, we all met on Monday morning for presentations of 'Propaganda and culture' in the Library. We were treated to performances from Head boy, Jordan Edwards and where each team created a display of their work. In the afternoon students took part in team building activities under the expert tuition of staff from the PE department whilst Mr Sinclair, Mr Wright (from Hope University) and Mr Whitely explained the UK education system to staff. Thanks to Mr Le-Normand for his interpreting skills. At the end of school we were welcomed at Wallasey Town Hall by mayor Mr Pat Hackett and his lovely team.
Tuesday was spent exploring Liverpool. After an unsuccessful attempt to take the Ferry we eventually arrived by train and spent time exploring the Museum of Liverpool life during which we took part in workshops about the First World War and were lucky enough to meet well-known local artist, David Jacques, who explained his exhibits in the museum to us. During the afternoon we were treated to a guided tour of St George's Hall and an explanation of the part that it played during the War.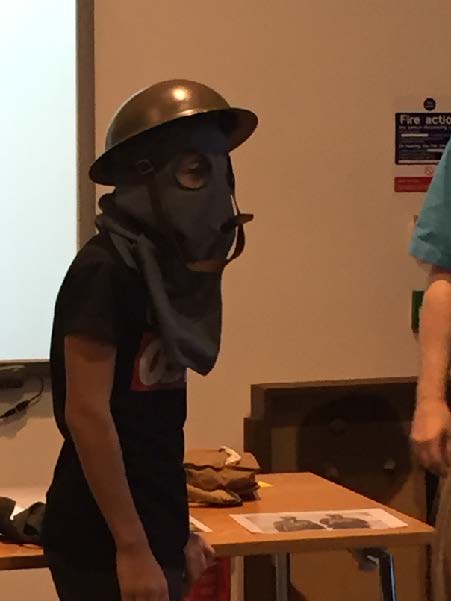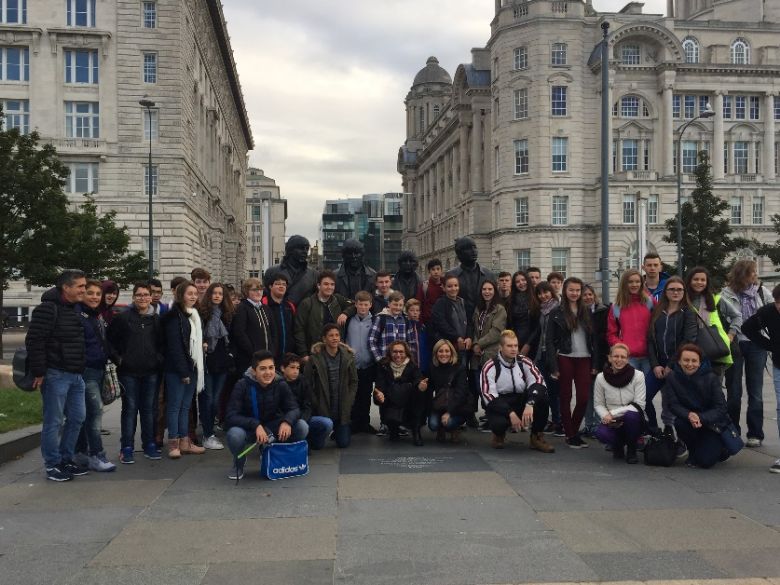 On Wednesday we travelled to Manchester, combining a trip to the Imperial war Museum with a Stadium Tour of Old Trafford and a talk on how the club was affected by the war.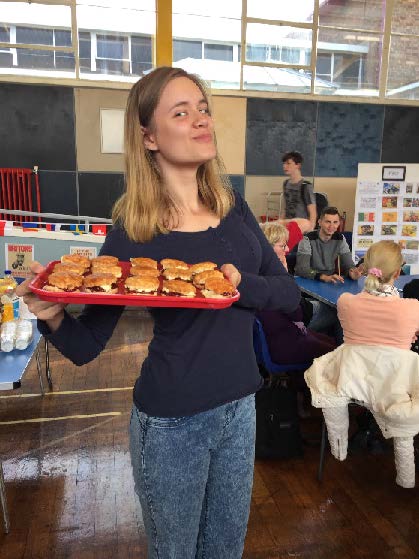 Thursday was spent at school doing Art and Food Technology workshops, during which the pupils created a fabulous Peace mural for the playground, as well as a typical Afternoon tea for parents. We treated to our visitors to a supper of Scouse on Thursday evening and Friday was a day for goodbyes. We were also lucky enough to secure a visit by our local MP, Angela Eagle, who spoke eloquently to the students about the importance of maintaining relations with our European neighbours as well as the demands of life as a Member of Parliament.

We were sad to say goodbye to our European partners on Friday. A huge thank you to the host families who played a massive part in the success of the visit. Many new friends were made, presents exchanged and there is no doubt that Mosslands boys did their bit to dispel the stereotype that English people can be 'cold' and 'unfriendly'! Many thanks to all involved and we now look forward to the final trips of the project to Portugal in March and Poland in May.

Mrs G Roberts