Germany May 2016
Erasmus+ Study Visit to Schwäbisch Gmünd,German 8th-13th May 2016
Commemorations have taken place since 2014 across Europe to mark the centenary of the First World War.
Mosslands was delighted to have secured European Union Erasmus+ funding, which is enabling us to work with 7 other European partner schools on a joint project over a 3 year period to explore how our local communities were affected during the First World War. One objective of the programme is to bring together people who were "allies and enemies 100 years ago", in the hope that it helps us to understand our European neighbours and develop friendships in a wide variety of European countries. The main themes are language, art and culture, and history. Each of the 8 participating schools takes in turn to host the other 7 for a 5-day visit, comprising educational trips, workshops, attending school lessons as well as other official functions at the town hall.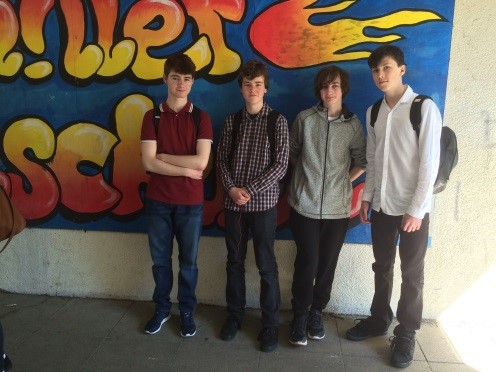 During May of this year, 4 Year 10 boys – Daniel Pritchard, Jared Nelson, Chris Carr and Brandon Poole, accompanied by Mr Wilmin and Mr Fife spent 6 days in the town of Schwäbisch Gmünd in the South-West of Germany. We were hosted by the Schiller Realschule and the boys stayed with families. The title for this Erasmus project was "War and Hunger 1914-1918"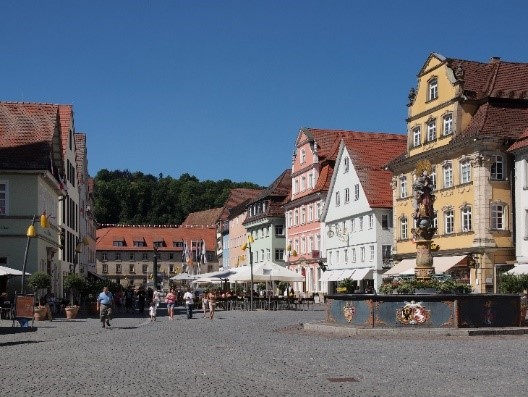 On the opening day, our boys had to present material that they had prepared before the visit (in both English and French – the two working languages of the project) to all the other participating students and their teachers, as well as representatives of the German host school. On the final evening, the boys very bravely sang a rendition 'Yellow Submarine' as England's entry at the farewell party. In between times there were also visits to the impressive Mercedes Benz museum and the Stuttgart City Museum. In school, the boys baked their own Pretzels and took part in an art workshop.

According to the boys 'it was a fun trip which was full of new experiences. We met lots of new people (who we are still in touch with) and had a great time. Would highly recommend that you get involved'.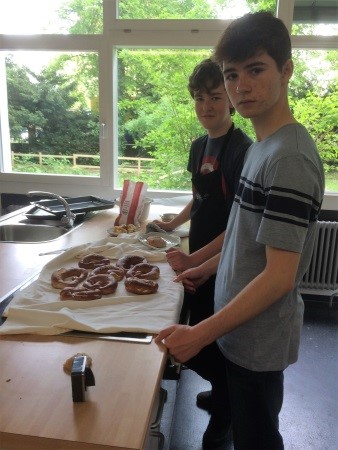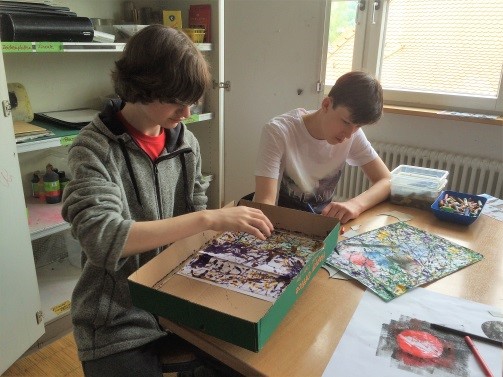 Next stop …… Wallasey, October 2016, for round 6 of the Erasmus+ Project !