Self-Isolating
I am self-isolating at home
If you are self-isolating at home you can access work by logging into the Google Classrooms set up for each subject you study.
Your teachers will share weekly work for the classes they teach in Google Classroom. You can keep up with your studies at home to ensure you have not fallen behind when you return to school.
---
Google Classroom Codes
Click on your year group to find new codes for all of your classes this academic year. If you have joined classes last year these will be archived so you need to join new groups for your subjects this year.
Year 7 Year 8 Year 9 Year 10 Year 11 Sixth Form
If you are struggling to join classes or need any other help please click on the Google Classroom Help link.
---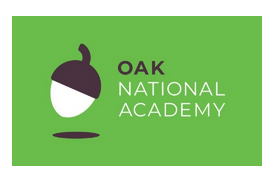 Daily Work
You can also find additional daily work on the Oak Academy.
Click here Oak Academy
---
I am absent because I am ill
If you are absent from school because you are ill, you are not expected to access work in these classrooms but you are expected to catch up with missed work when you are feeling better.