Sixth Form Responsibilities
There are numerous opportunities for students to demonstrate leadership through the sixth-form council, as prefects, volunteering in the local community and as peer mentors for younger pupils.(Ofsted 2016)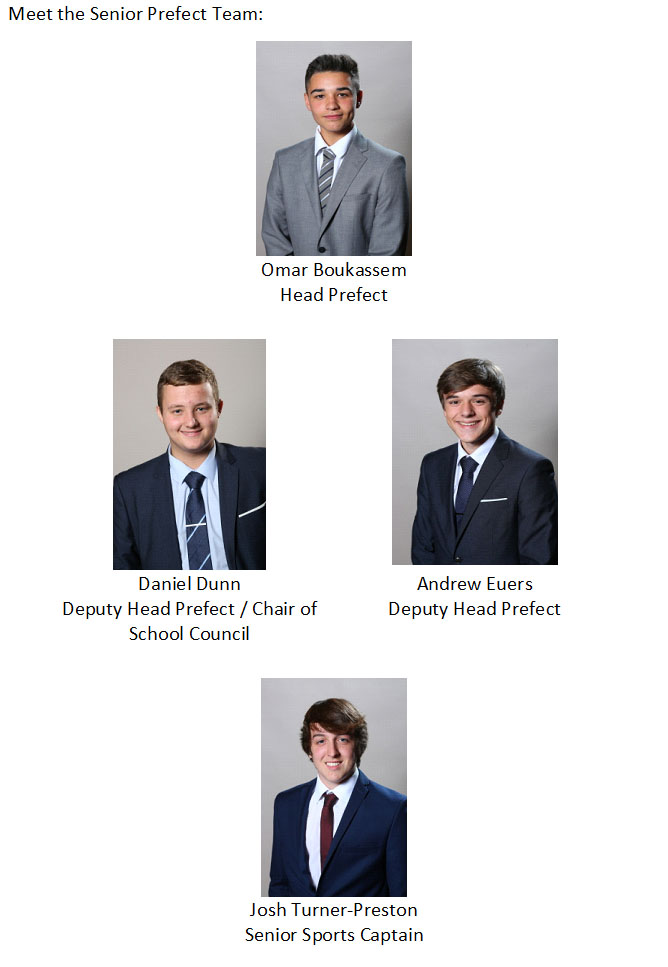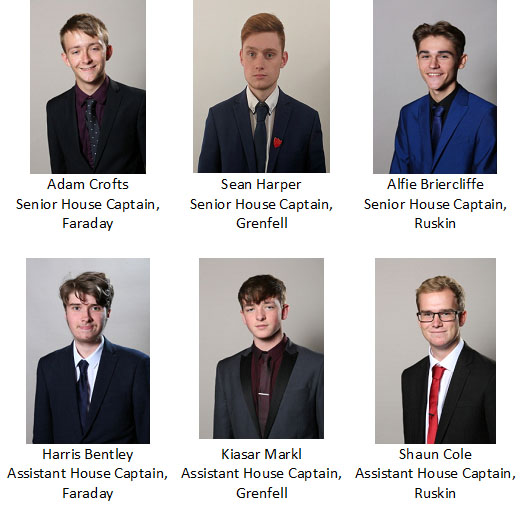 The Senior Prefect team were initially chosen through nominations from staff and peers. A small number were then shortlisted, interviewed by members of SLT and the Director's of Sixth Form in addition to making a presentation to pupils in years 7 & 8 and some support staff. All students performed exceptionally well and Mr Jones and Mrs Danher felt extremely proud and honoured to be a part of and witness how they all performed.
Over the next 12 months the team will be working together, supported by a number of other Senior Prefects, to raise the profile of the Sixth Form even further but more importantly to find new and exciting ways of engaging with all of the pupils within school. We look forward to seeing what they wish to do and achieve.
Sixth Form Responsibilities
There are a number of opportunities for Sixth Form students to volunteer in a variety of activities within school. Many will willingly give up their time to assist at Open Evenings and perform a variety of other duties as and when required.
Many of the Senior Prefects also work with students in Years 7 & 8 listening to them read during morning registration in the school library. In addition, they also volunteer their time at lunchtime acting as Sports Leaders on the Junior Yard. Here they will organise and participate in a number of different sporting activities with the younger students. This time allows them to build up relationships with these younger students and act as role models for them.