Your Support
Relationships are strong. Staff are ambitious for their pupils and determined in their aim to get the best from each one academically and personally. (Ofsted 2016)
We are here to offer each and every one of you the support you need to succeed.
If you are ever feeling "stuck" or in need of extra support your teachers and subject leaders will be more than happy to help.
Intervention sessions, revision sessions and extra-curricular clubs are all available to support you.
There are some links to the right which you may find useful.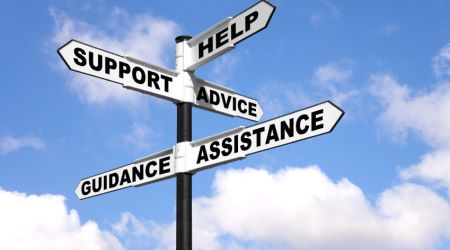 Day

Subject

Teacher

Venue

Lunch

After School

Monday

Physics Set 11T1

Miss Carty

C17

12.40 – 1.30pm

Biology

Miss Taylor

C11

12.40 – 1.30pm

ICT TLM Course

Mr Inman

A28

3.30pm – 4.15pm

Business Studies Finance

Miss McGlone

A17

12.45 – 1.15pm

Art Support

Art Team

C23/C24

3.20pm – 4.20pm

Computer Science Download

CS Team

C05

3.30pm – 4.20pm

English 11S

Miss Stanaway

A06

12.40 – 1.30pm

History

History Team

D04

12.40 – 1.30pm

History

History Team

D04

3.30pm – 4.20pm

DT

Miss Owen

B01/02

12.40 – 1.30pm

DT

Miss Owen

B01/02

3.30pm – 4.20pm

Tuesday

Further Maths GCSE

Mrs Barker

A08

3.20pm – 4.20pm

Level 7-9 Booster

Mr Baas

A13

3.20pm – 4.20pm

Level 6/7 Booster

Mrs Chapman

A23

3.20pm – 4.20pm

Level 5 Booster set 3

Miss Purcell

A25

3.20pm – 4.20pm

Level 5 Booster set 4

Mr Starr

A14

3.20pm – 4.20pm

Level 5 Booster set 5

Mr Farthing

A07

3.20pm – 4.20pm

Level 5 Booster set 6

Mr Walsh

A15

3.20pm – 4.20pm

Foundation Booster

Mr Wilson

A21

3.20pm – 4.20pm

German Drop In Session

Mr Wilmin

D02

12.40 – 1.30pm

DT

Miss Owen

B01

12.40 – 1.30pm

Wednesday

Biology Revision

Miss Beddall

C12

12.40 – 1.30pm

Physics Set 11S2

Miss Carty

C17

12.40 – 1.30pm

English T1

Miss Dietsch

AX5

3.20pm – 4.20pm

English T2

Miss Stanaway

A06

3.20pm – 4.20pm

English T3

Mrs Howley

AX1

3.20pm – 4.20pm

English T4

Mrs Parkins

A05

3.20pm – 4.20pm

English S2

Miss Jones

A04

3.20pm – 4.20pm

English S1

Miss Adley

AX0

3.20pm – 4.20pm

English S3

Mrs Frost

AX9

3.20pm – 4.20pm

Thursday

Biology Revision

Miss Caetano

C07

12.40 – 1.30pm

Physics Revision

Miss Carty

C17

3.30pm – 4.15pm

Physics Revision 11T5

Miss Carty

C17

12.40 – 1.30pm

Physics Revision

Mr Green

C08

3.30pm – 4.15pm

Chemistry

Mrs Perchard

CO5

12.40 – 1.30pm

Chemistry

Mrs Perchard

C18

3.30pm – 4.15pm

Chemistry

Mr Farrell

C16

3.30pm – 4.15pm

Chemistry

Miss Judge

C03

3.30pm – 4.15pm

Music

Mr Jackson

AX4

3.20pm – 4.20pm

Business Studies

Mrs McBain

C21

3.30pm – 4.30pm

Business Studies

Mrs Danher

602

12.40 – 1.30pm

French

Mr Le-Normand

D12

12.40 – 1.30pm

CNAT Sport Studies Resits

Mr Kershaw

A17

3.20pm – 4.20pm

GCSE PE

Mr Shaw

C21

3.20pm – 4.10pm

DT

Mr Bradshaw

B02/04

12.40 – 1.30pm

DT

Mr Bradshaw

B02/04

3.30pm – 4.20pm

Friday

German Drop In Session

Mr Wilmin

D02

12.40 – 1.30pm

DT

Mr Jones

B02/04

3.20pm – 4.20pm

DT

Mr Bradshaw

B04/06

3.20pm – 4.20pm