Bronze Duke of Edinburgh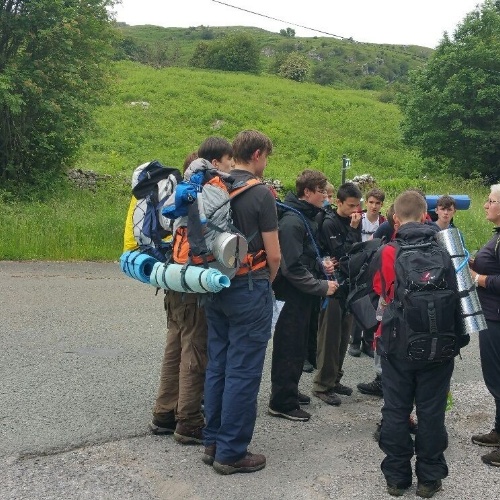 After a highly successful practice expedition taking place on the Wirral way and surrounding countryside on Friday 13th June 2016, the 23 Year 10 students went on to complete and pass their final assessment expedition for the Bronze level Duke of Edinburgh award this weekend.
Weekends 13th – 14th June / 17th – 18th June 2016
The boys along with 5 members of staff spent the qualifying weekend walking along their planned routes in the beautiful Welsh countryside on and around the Clwydian Trail in North Wales.
Lots of fun, laughter and great banter was enjoyed along the way with all boys behaving impeccably throughout the whole expedition.
The boys in the four individual groups worked really well together showing great teamwork at its very best. They all looked out for each other during both weekends offering encouragement and support at all times with all staff agreeing that the boys were an absolute pleasure to spend time with.
Well done boys we are extremely proud of you all. We look forward to you continuing onto your Silver DofE award next year.