Home Test Kit Support
We have set up a new area of the website with links to videos and support for carrying out tests at home. A letter has also been emailed home. Please follow the link here to find out more Home Test Kits
Reporting a Student Home Test Result
We would like all of our school community, staff and students, to take their tests every Sunday and Wednesday. Report students results to school, on this simple form Student Test Results and to the NHS website Results to NHS
| | | |
| --- | --- | --- |
| Test Number | Test Day | Test Date |
| 1 | Sunday | 21.03.2021 |
| 2 | Wednesday | 24.03.2021 |
| 3 | Sunday | 28.03.2021 |
| 4 | Wednesday | 31.03.2021 |
| 5 | Sunday | 04.04.2021 |
| 6 | Wednesday | 07.04.2021 |
| 7 | Sunday | 11.04.2021 |
| 8 | Wednesday | 14.04.2021 |
| 9 | Sunday | 18.04.2021 |
| 10 | Wednesday | 21.04.2021 |
| 11 | Sunday | 25.04.2021 |
| 12 | Wednesday | 28.04.2021 |
---
*Free National Online Safety App for Parents/Carers
Parents and carers can now download the National Online Safety App for free. With online safety knowledge available at your fingertips, the NOS app empowers parents to understand and address online safeguarding risks – any time, anywhere.
Search for the National Online Safety App in App Store/Google Play
Choose Register for Free
Select your account type as "Parent"
In the search school type "The Mosslands School"
Enter your details and a strong password
You will now have access to online safety advice and support developed by experts – completely for free!
Website Access
You can also access National Online Safety training by creating a 'Parent' account with our school via this link: NOS Membership here you will also find explainer videos, weekly guides and further resources.
There is a parent guide to support you here: How To Guide
---
Safer Internet Day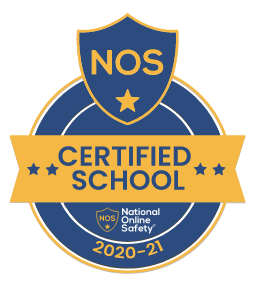 Our whole school community participated in Safer Internet Day on Tuesday 9th February. We are delighted to announce that we have successfully met all the criteria to achieve the National Online Safety Certified School Community accreditation for the 2020/21 academic year.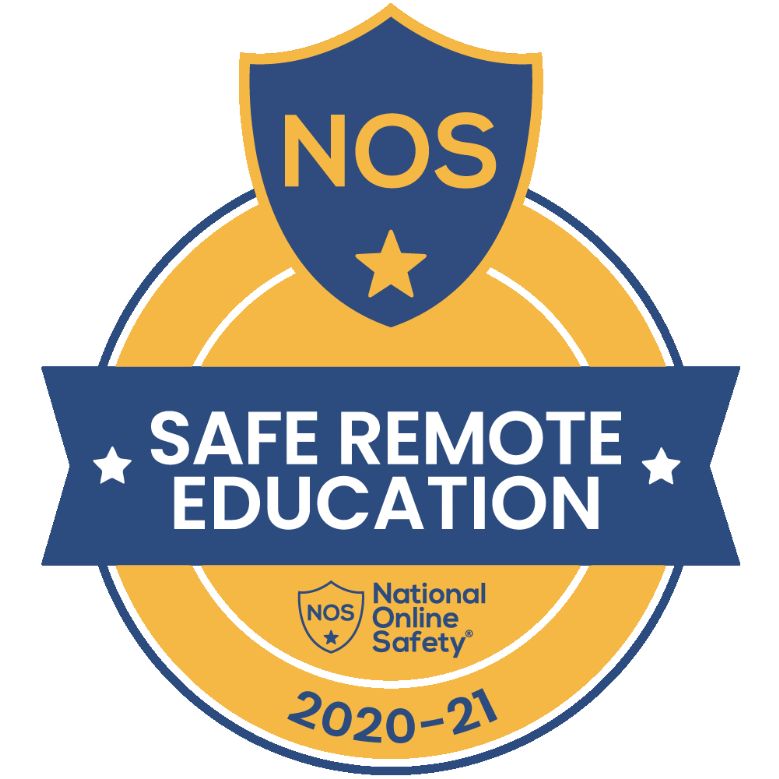 In addition, we have been recognised for our commitment to providing safe remote education.
The Mosslands School has received a National Online Safety Safe Remote Education Accreditation for its successful approach towards safeguarding children and supporting pupil wellbeing during remote teaching and learning.
---
Supporting Mental Health and Well-being
To support families during the pandemic, we have created a new pastoral help page with useful links and advice about well-being and mental health.
Please visit our help page be clicking here: Mental Health and Well-being
If you or a member of your family are struggling please ring a member of the school safeguarding team below 0151 638 8131
Safeguarding Lead: Mr Gareth Evans (Deputy Headteacher)
Deputy Safeguarding Lead: Mrs Sam Denheyer (Pupil Services)
Mr Ray Sinclair (Assistant Headteacher)
Mrs Cheryl Danher (Assistant Headteacher Sixth Form)
Mrs Nicola Treanor (SENCO)
Please see our Well Being booklet.
It is for pupils and their parents/carers to look at and use as discussion points for wellbeing.
---
Remote Learning Support
To find out more, go to the Remote Learning area on the website to view the support and guidance in place for you.
---
Remote Education Provision
This information is intended to provide clarity and transparency to students and parents/carers about what to expect from remote education if local restrictions require entire cohorts (or bubbles) to remain at home.
To find out more about our provision please go to our website page by clicking here - Remote Education Provision
You can open a PDF report here Remote Education Provision (PDF)
---
Covid -19 School Information
To find our risk assessment and most up to date advice please go to ... Covid 19 Protocols
---
Mosslands Twitter
Keep up to date by following us on The Mosslands School Twitter Account