Sports Day 2016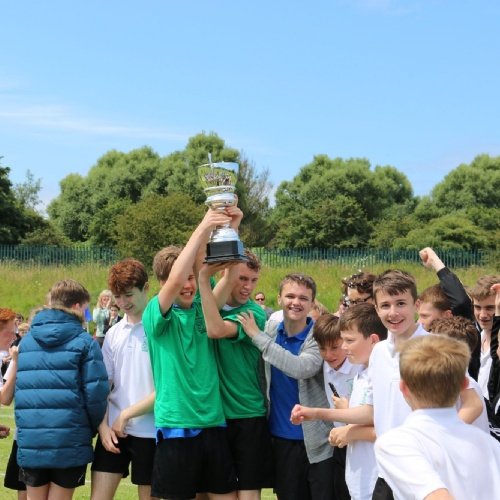 After the closest ever sports day Ruskin were crowned sports day champions
They needed to win the last Y10 relay race in order to secure the title. The final race saw Ruskin just pip Grenfell to the finish line and the 2016 title.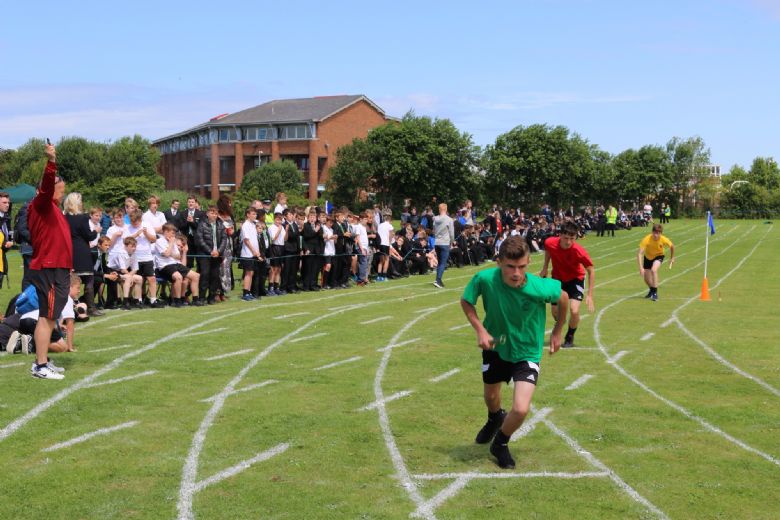 There was an amazing atmosphere with the whole school out watching the events. The students who took part were pushing themselves to the maximum for their houses. Due to the scores being so close every single point in every single event mattered and the students completed with sportsmanship and great endeavour.
The Head teacher was there to present Callum Warrington (Ruskin year 10 sports captain) with the trophy and the celebrations ensued. A real team effort. Congratulations!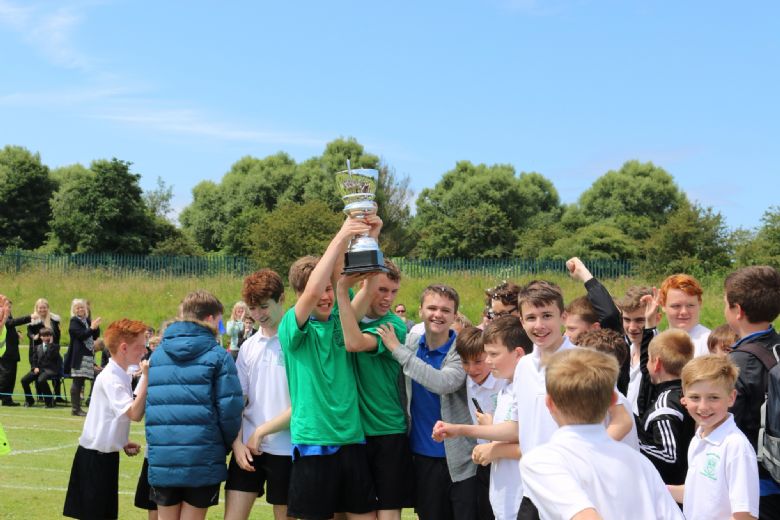 Please find additional sports day photos at News > Galleries > Sports Day 2016