Continued success for The Mosslands School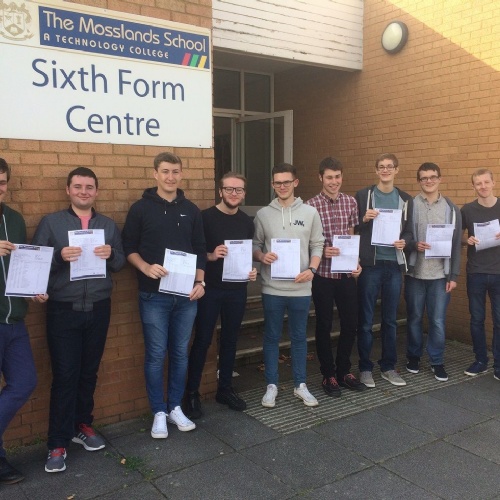 Continued success for The Mosslands School
GCSE results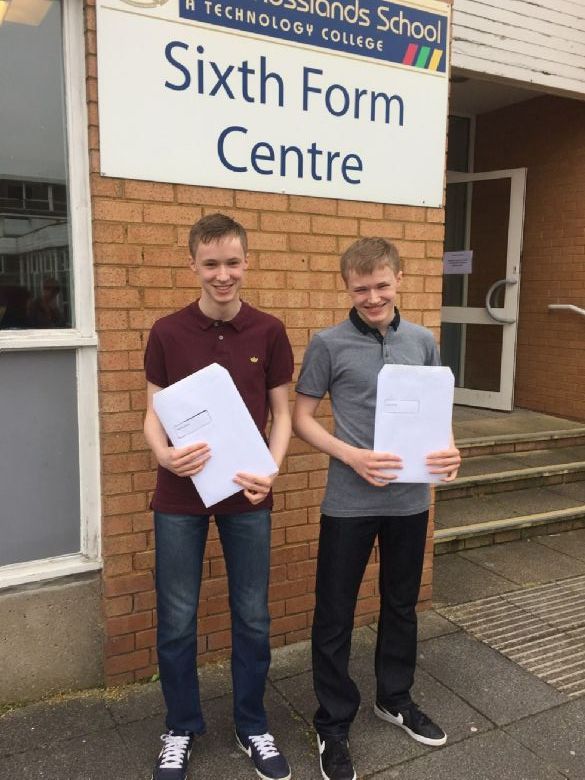 The Mosslands School is delighted to report that following our "Good" inspection in Spring 2016, results have continued to improve. The "old measure" of numbers gaining 5 A*-C with English and Maths figure has risen by 4% which continues our 3yr upwards trend. We are pleased that the new "progress 8" measure shows that in comparison to last year's figures we are significantly above national averages, this is reinforced by the value added score which is also significantly above national and in line with the top 25% of schools nationally. This is testament to the hard work that our pupils have put in over the past 5 years.
Our top performing students include Christopher Green (8 A*/A's) and Harvey Campbell (7 A*/A's) who were among a group of 16 Students who gained more than 5 A*/A grades. Twins Brandon and Curtis Nuttall gained 22 qualifications between them with 9 A*/A's and 13 B's.
At A Level every student who applied for university has gained their place on their chosen course. Our highest performing students include Charles Campbell who goes on to study Maths at Lancaster University, Harry Johnston who has secured a high level apprenticeship in Chemical Engineering, Connor Sandham who goes on to study Sport at the University of Rouen, France and Calum Reid who will be studying History at Liverpool university. All of whom gained a host of top grades at A level.
All Year 13 students leaving the school this year have secured either a higher education place, further training or employment. The schools' successful Level 2 Engineering partnership with The Maritime Engineering College North West continues to thrive, all 15 students who completed this course this year passed with top grades, 5 students secured full high level apprenticeships and the remaining students gaining places on further training.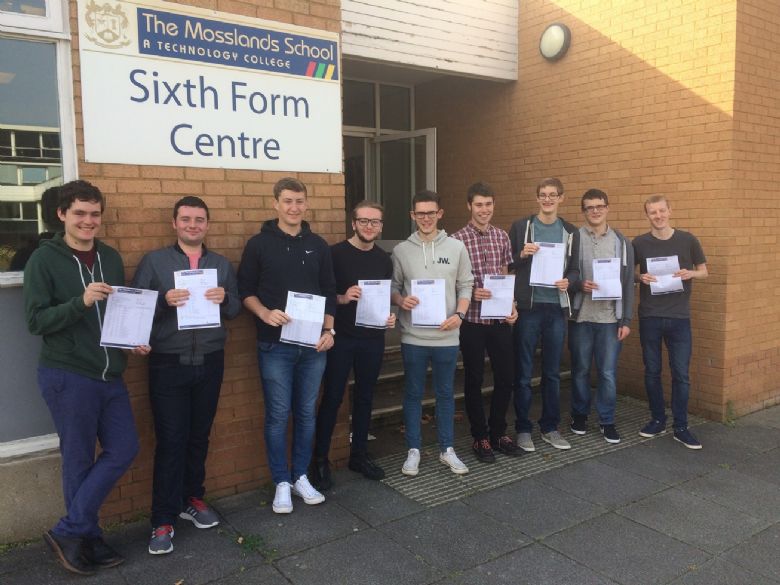 The school sadly says goodbye to the youngest of three Lloyd brothers who have all had to deal with Duchene's Muscular Dystrophy and who all attended Mosslands from the age of 11 to 18. Tom completed his final year with a Distinction Star Level 3 Diploma in IT.
Congratulations to everyone.