Diligenta STEM Visit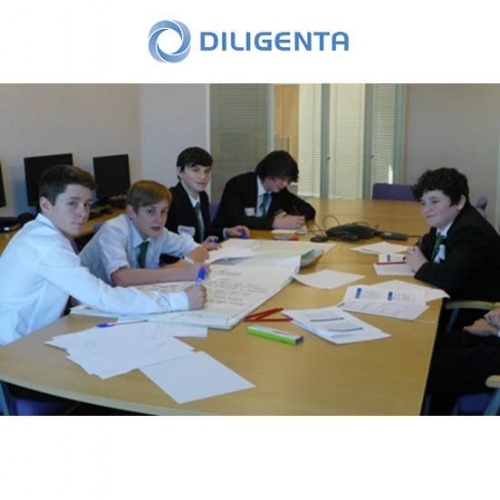 Mosslands students recently spent a fabulous day at Diligenta. Diligenta is a UK-based Financial Conduct Authority-regulated subsidiary of the massive Tata International Group. It all started with a warm and friendly greeting and after the team building activities - SAM lab building and Human Bingo - students moved on to the thought provoking Childnet case study. Resolving the case study was challenging enough, but not as daunting as the presentation students had to give afterwards. The presentation challenge was accepted by all, with results that can only be described as outstanding. Well done Mosslands students keep developing your embryonic readiness skills.
"My trip to Diligenta was really fun! It helped me realise what employers are looking for when they employ someone!
On our STEM visit we did activities that helped us put into practise the key skills that employers are looking for such as team work, displaying confidence, leadership skills, and presentation skills and being consistent and reliable at work.
Some information that I found really useful was that big companies such as Tata have many different types of job and that a good company will "test" you to get the best fit for yourself and the company.
The people at Diligenta were really kind and enthusiastic. So this helped to inspire me to take in as much information that they gave out. It came across to me that they really wanted us to do well and to be informed as much as could be on how to get a great job. " Alfie Year 9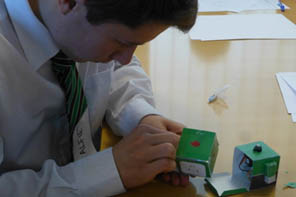 "Our trip to Diligenta was an experience that I'll never forget. The day was packed with lots of fun activities that tested us to the limit. We learnt valuable life skills while having fun. The staff were amazing; we had a great day. " Ethan Year 9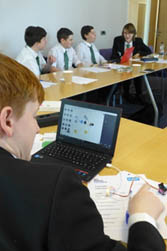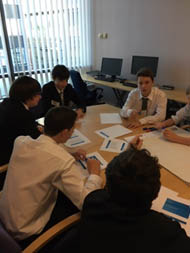 Thanks to Claire, Pam, all Angela's and Debbie's. Plus all the other PTP (Professional, Trained and Paid) staff that form the loyal TATA army. Their friendliness put everyone at ease and made the Q & A session so hugely informative and helpful.
'It was a pleasure to welcome your students to the YourLife workshop. The level of interest in all things technology was terrific. Special mention must be made to the first group who presented for the Childnet case study: they produced outstanding work with a thoroughly thought-through concept and components that both matched the brief and was empathetic to the nature of the organisation. It really was exceptional. The level of enthusiasm from all 13 of the students and the level of support from the teachers were simply brilliant. You should be proud that Mosslands is producing such keen, personable and confident students with great aspirations to STEM-based futures.'
Claire Cameron- Lead Tutor.