Get Over It!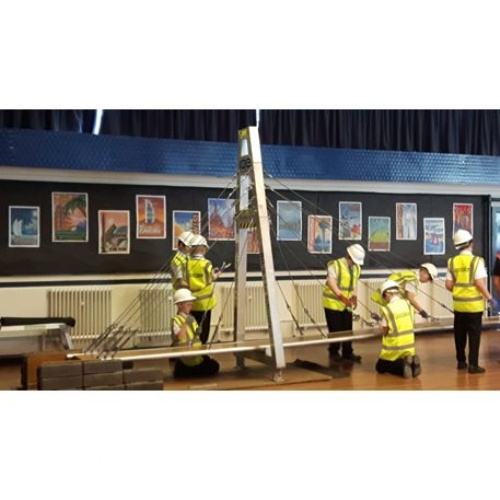 Building the Present, Creating the Future by Bringing Engineering to Life
When Mosslands Year 7's are now told to "get over it", they are now well equipped to do exactly that, having spent a day building a 51 foot cable-stayed bridge!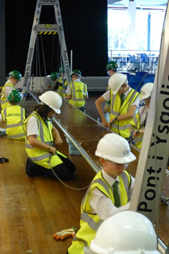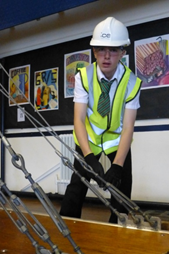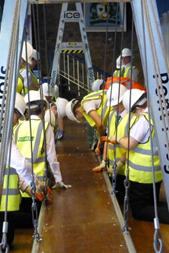 With Grenfell old boy Gareth Jones, leading a team of civil engineers from BAM Nuttall (a leading edge supplier of civil engineering services), this massive STEM exercise was bound to be exciting and challenging. Working in collaboration with the North Wales branch of The Institute of Civil Engineers, our main hall was converted into a large construction site. The purpose of the day was to introduce students to the real world of engineering and give them some "hands on" building experiences.
The whole week was an outstanding success with students saying:-
"Today was a great day and I enjoyed every second of it. They have inspired me to become an Engineer" Seb
"I thought today was amazing, it was so much fun. Probably my favourite thing was working as a team because we helped each other, communicated well and worked really hard"
Conor
"Making the bridge today made me think how team work is important and shown me how important engineering really is"
Callum
"After it was done (built) we had to take it down which was quite annoying but surprisingly I enjoyed that too! Tom