Mosslands win STEM award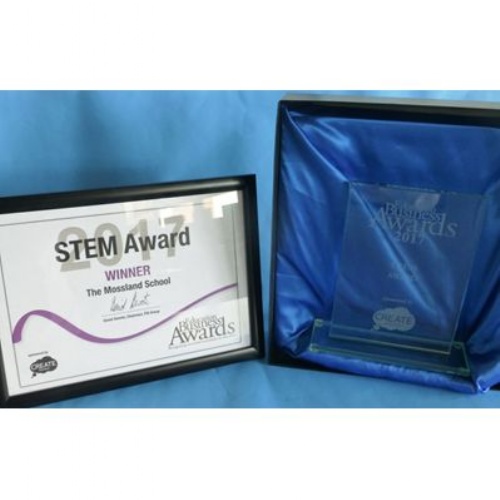 Mosslands School has won the Education Business STEM Award 2017 at a Ceremony in London on Thursday, 6th July.
The award, sponsored by CREATE Education/Ultimaker the familiar face of 3D printers in schools, is awarded to the educational establishment that has excelled in the provision of a first-class environment for supporting STEM subjects including Maths, Technology and Sciences, with entry being open to schools from all education sectors.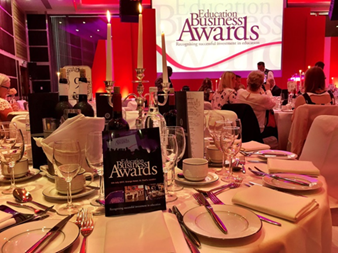 Mosslands STE@M scholars program was recognised for offering extensive opportunities to experience STEM through a variety of visits, projects and problem solving activities. Visits have included going to the Toyota engine plant, Vauxhalls, two power stations and Veolia Recycling. Additionally the school has worked with 5 Universities, The Institute of Physics, Royal Society of Chemistry, The Institute of Civil Engineers and The Institute of Engineering and Technology.
With over 2200 school involved in the Education Business awards, this is a huge achievement for us and recognition of the passionate and dedicated teachers in Science, Technology, Engineering, Art and Maths, the resourcefulness of a team of technicians and support staff and the active support of Senior staff and Governors.