GCSE Results 2017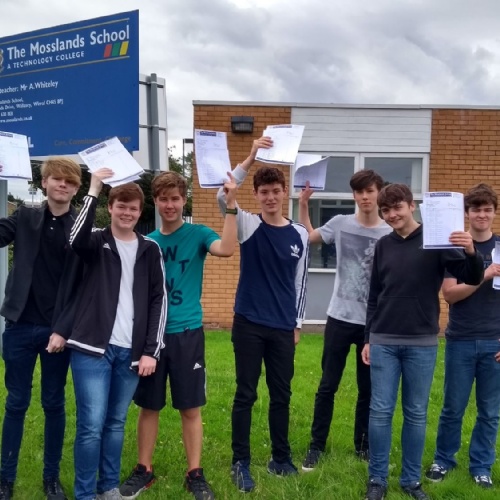 Congratulations to the class of 2017 on their GCSE Success.
Our top performers include Brandon Clarke-Cham and Joshua Lucas. Brandon achieved 3A*'s, 3 A grades, a Distinction in Information Technology, and grade 7 in Maths, English Language and English Literature (equivalent to grade A). Joshua Lucas gained the highest grade achievable, grade 9, in the new Maths GCSE. He also gained 3 A*'s, 3 A's, a Distinction* in I.T. and grades 6 and 5 in English Language and English Literature.
Christopher Carr, Jack Smith and James Letman gained top grades in a number of subjects and between them collected 1 A*, 11A's, 3 B's and top grades in the new Maths and English GCSEs.
The rest of our top 10 includes; Harry Manning (3A's, 2 B's, 6, 6, 5 and Dist*), Callum Warrington (2A's, 2 B's, 1C, 6, 4, 5 and Dist), Joshua Kilic (3 B's, 3 C's, 4, 4, 7 and Dist) Leighton Owens (1A, 2 B's, 2C, 5, 5, 6 and Dist*) Ellis Reid (2A's, 2 B's, 1C, 4, 4, 6 and Dist) and Jared Nelson (3 B's, 2 C's, 6, 5, 5 and Dist*).
Our top performing subjects this year were ICT, Art and French with a host of the highest grades and 100%A*-C grades, with students on the Construction L2 course making the best progress from starting points.
More importantly, the vast majority have succeeded in gaining their first choice destinations. Alongside those coming back into our sixth form, these include apprenticeships, the armed forces and specialist training colleges including LIPA and the Engineering College.