Mosslands STEM scholar beats Welsh Cabinet Minister at WRC!
Mosslands STEM scholars recently visited the Dayinsure World Rally Championship, Wales Rally GB.
This included a Big Bang STEM Awareness Event with interactive exhibits from EESW (Engineering Education Scheme Wales), Airbus, Toyota, JCB, Qioptiq and many more. The Big Bang Fair is an exciting, interactive event that is lots of fun but with serious careers messages underpinning it all.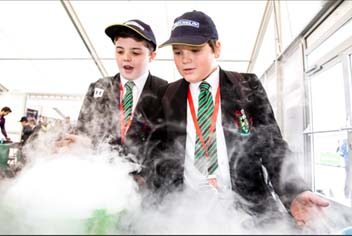 Keane, a Year 7 STEM scholar said, after his visit to the WRC Rally Parc Fermi "I loved today's trip! It was amazing and all the cars that we saw were sublime. We also got to see behind the scenes at the massive Toyota Engine factory where we were told the things we need to work on at school to become an engineer.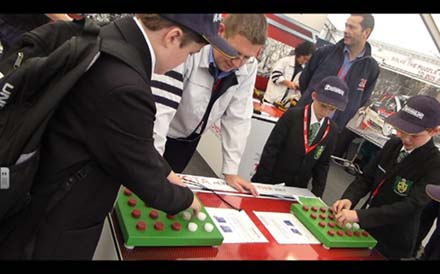 My favourite part was when I played a training game against a Cabinet Minister for Wales! It was a game where there were 20 double-sided cylinders fitted into holes. All I had to do was turn over each cylinder and put it back in its hole. The Minister completed his challenge in 15.58 seconds whilst I did mine in only 13.94 seconds! These are just some of the fabulous things we were able to experience at the Dayinsure WRC Wales Rally GB."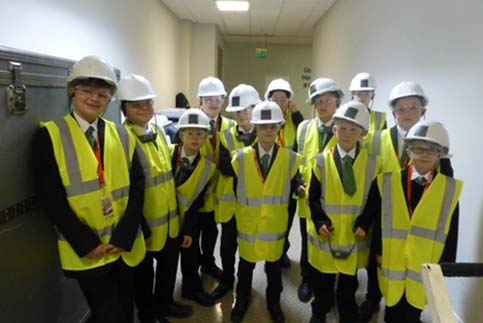 Other scholars said,
"The original reason for going was just to learn about cars but we did a whole lot more than that." Jayson
"I felt amazed when we went around the Toyota factory especially when I saw a robot carrying engine parts!" Kieran
"I was amazed. Little did I know I was about to have the time of my life!"
"I learnt a lot more than I expected!" Joel
"I enjoyed all of day. The experience was really interesting and I also love my new hat. (Thanks Michelin)" Corey
"It was a really fun day!" Jack
"This was the best school trip I have ever been on." Mason