F1 in Schools Regional Final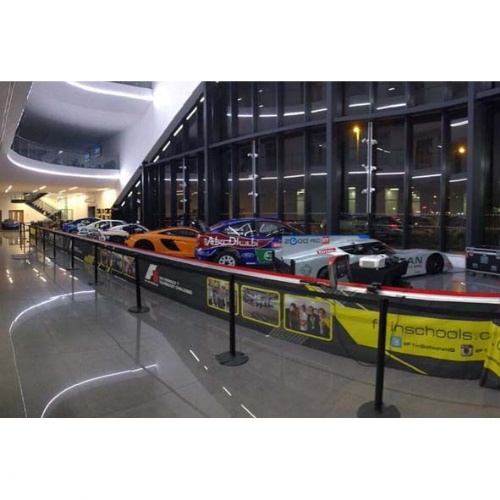 On Wednesday 31st January, 10 of our STE@M scholars visited the very impressive National Centre for Motorsport Engineering at Bolton University, for a very busy and exciting day.
The first thing we did was to register the car and leave it with a judge for scrutiny and verification. Over the next 4 hours, the team was grilled by a "Dragon Den" panel of experts over their portfolio and quizzed over their knowledge of Science and the Engineering of F1 cars. The Year 7 F1 team, (Tom Heaton 7F2, Daniel Cullen 7F1, John Holland 7F2, Corey McGeagh 7R1 and Archie Weir 7G1) are founder members of "Archer Racing" which was created and inspired by the idea of a bow and arrow, with, of course, arrows moving swiftly and always reaching their target!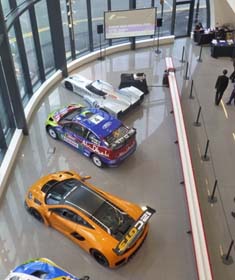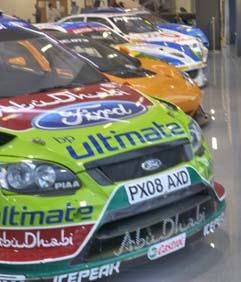 Students had the opportunity to see and sit in, some really fantastic Rally cars and unbelievable expensive sports cars, which all lead up to excitement and tension of 1 on 1, F1 in Schools racing.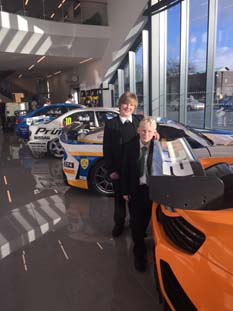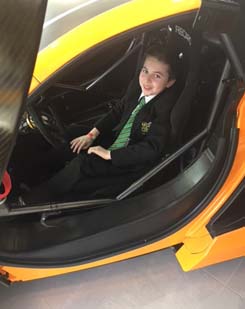 After a grueling day, "Archer Racing" had the fastest car on track and recorded the fastest reaction time in class. "Archie Racing" eventually finished 3rd in class and were awarded the 'Innovative Thinkers' Award due to the creative and innovative marketing of their team. It was a day of improving STE@M skills and "Archer Racing" is ready to come back next year and claim the title.