Year 13 – Preparing the students for living away from home
As part of the Enrichment course on offer to all Sixth Form students, Mr Shaw spent the day working with the students who will be moving away from home to attend University. After some initial talks about the need to eat healthy and maintain an active lifestyle he then worked with them in small groups showing them how to prepare some quick and easy meals that are affordable for students on a budget.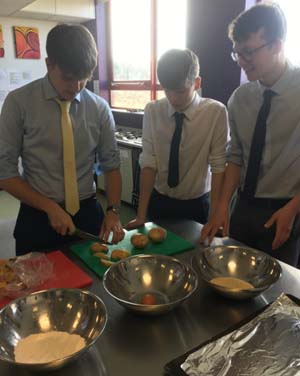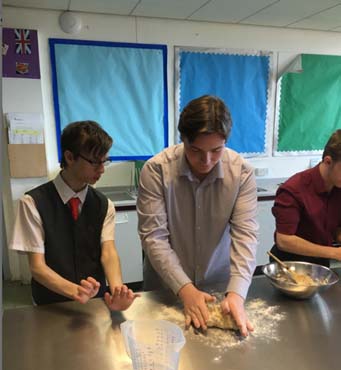 The groups voted on the dishes they would like to know how to prepare and then set to work cooking them. Choices included chicken goujons and wedges, freshly prepared pizza (with the dough prepared from scratch) and carbonara. The groups then spent time tasting each other's dishes and providing feedback on how they could be improved. Students talked highly about the event and have asked for further sessions in how to prepare even more dishes. Massive thanks goes to Mr Shaw and his helpful hints and tips in the kitchen.