Faraday crowned sports day champions 2018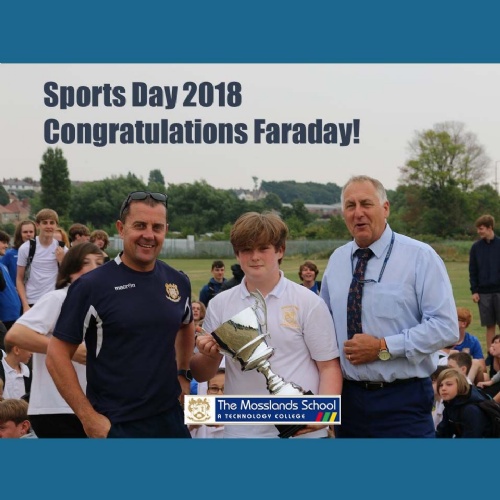 The culmination of the sporting year was this week with another memorable sports day on the school grounds. The whole school was out to cheer on their respective houses. Their top athletes competed in an amazing day with great sportsman ship and shared desire to win for their house.
It is a usually close affair but this year Faraday won by a huge margin and were crowned deserved winners by the Headteacher.
All students were brilliant and the effort levels were top draw. All the times and new records will be displayed in school this week.
Well done!