SPACE CAMP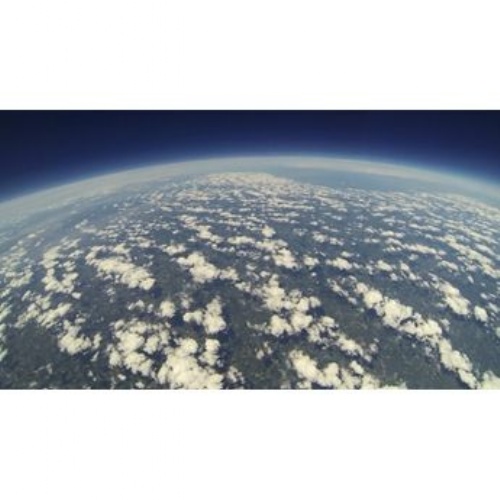 An 'out of this world' experience awaited students from The Mosslands School in Wallasey who were chosen to attend a week of space-themed activities.
Mosslands launched a weather balloon to near space and this is what they recorded!
They were among 60 junior astronauts, aged 11-13, from schools across England selected to take part in Space Camp 2018, organised by industrial gases company, Air Products.
The group spent four nights camping under the stars in Welshpool, learning all there is to know about space and science from the best in the business.
A jam-packed programme of activities included hands-on sessions from astronaut-in-training Dr Jackie Bell, BBC Stargazing Live presenter, Mark Thompson; astrophysicists Dr Megan Argo and Dr Steve Croft; event organizer, Air Products; and the RAF's Youth and Science, Technology, Engineering and Mathematics (STEM) Team.
Mike Lam, STEM Co-ordinator at The Mosslands School said: "Space Camp 2018 was a memorable opportunity to engage in unique STEM experiments, that reached heights normal school experiments just couldn't.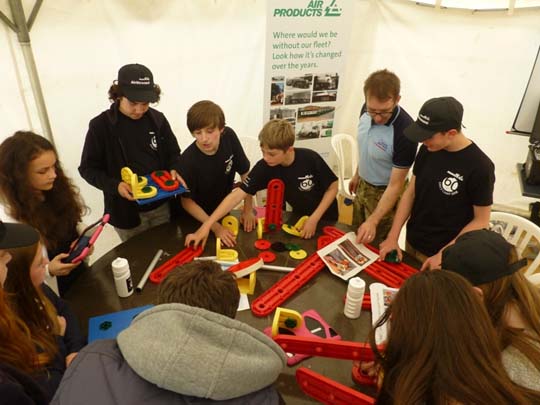 "It allowed like-minded STEM enthusiasts from diverse schools across the country to work together and foster lasting friendships.
"Bolstered by the presence of STEM role models who were brimming with passion and determination, the exciting programme of activities provided students with an unforgettable experience.
The space-centric youngsters got a taste of everything from rocket launches and liquid nitrogen demonstrations, to astronomy and human space flight to Mars.
The week was capped off with a series of exciting space balloon launches that sent the students' experiments up to the outer edges of the atmosphere.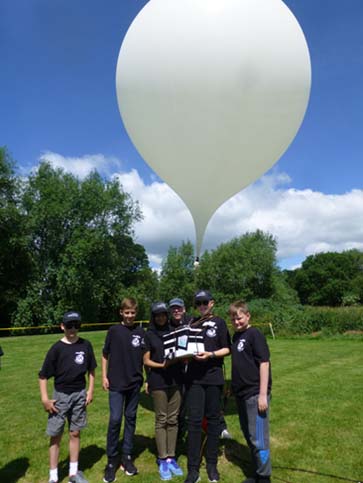 With cameras and computers strapped to each balloon, the students tracked their rise and fall back down to earth; chasing them through the countryside to retrieve their experiments.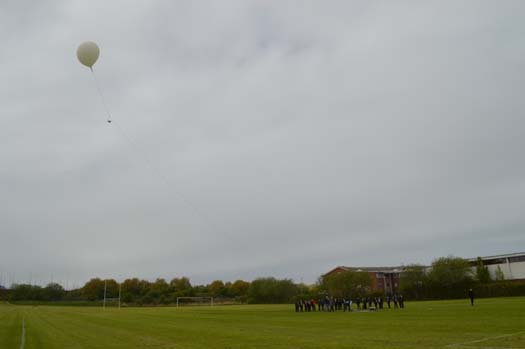 Practise tethered launch in May
Lynn Willacy, STEM Ambassador UK and Ireland, Air Products said: "We're thrilled to have organised this really special event for these very deserving young students.
"We're passionate about getting the next generation engaged with STEM subjects and we hope this week showed just how varied and exciting they can be.
"Not only is it our 60th UK anniversary, but it's NASA's 60th birthday this year too, so what better way to mark the occasion than with Space Camp!"
As a world leading industrial gases company, Air Products invests heavily in nurturing UK talent and encouraging young people into science and engineering careers.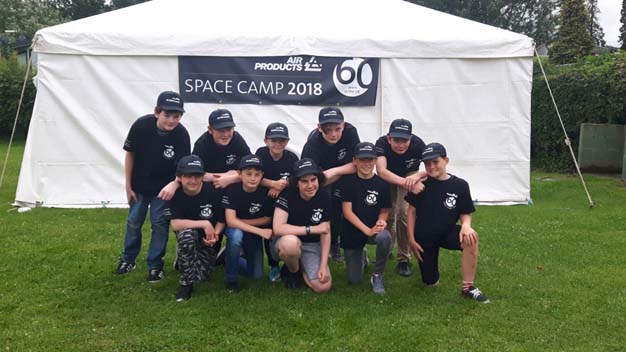 Follow the story via youtube at https://youtu.be/dtGh0ORpht8