RE: New, optional PE kit available for all Y9,10 and 11
September 2018
RE: New, optional PE kit available for all Y9,10 and 11
Dear Parents and Carers,
It is my pleasure to introduce a new kit we are offering at school for PE lessons in partnership with new suppliers https://www.ev2sportswear.com
The kit is a lot more modern, easier to wash and dry and will enable you to print your son or ward's name on the front and back so that we hope it will not get lost.
The kit is cheaper (full kit £20 and just the t shirt is just £16).
All the ordering is done via the link below and you have until October half term to order on line.
Go to the main website, then clubs, then schools, then find Mosslands:
https://shop.ev2sportswear.com/product-category/clubs/schools/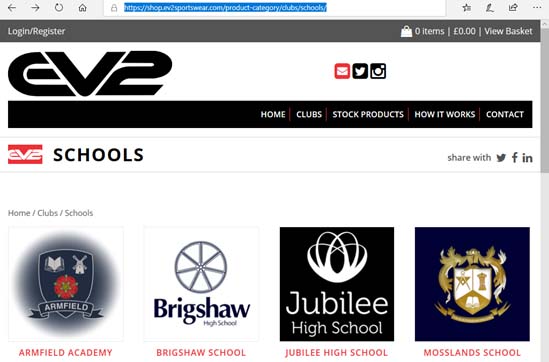 It will then take you to a page that will look like this. You can order the size, correct colour for your house, name printing and several shirts if you wish.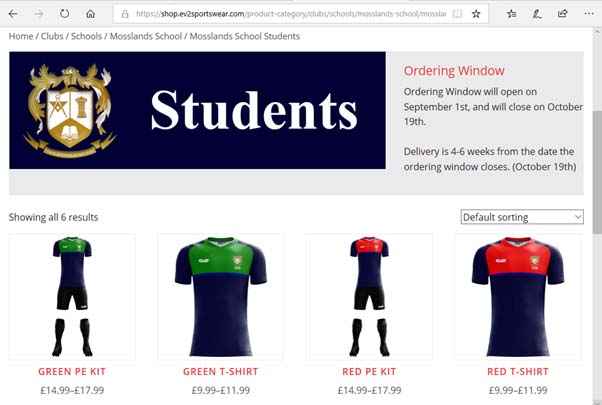 As this kit is not compulsory, if you do not order your son can still wear usual Mosslands PE kit (White shirt, black socks, black shorts).
The students are very excited about the change and I hope it will improve several aspects of PE at Mosslands.
Any questions then please contact the main school.
Yours Sincerely,
Mr M Reed
Head of PE