Engineering Student of the Year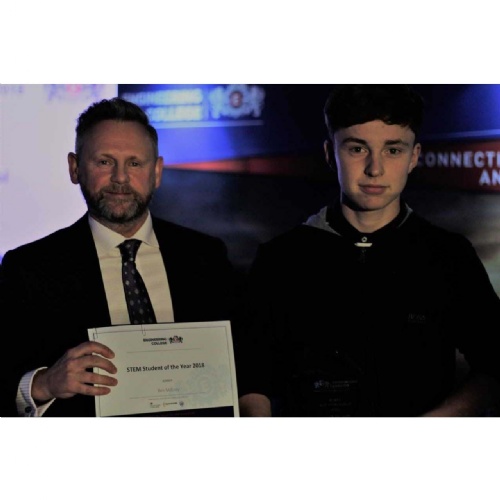 Engineering Student of the Year
Ben McEvoy, Year 13, was awarded the "Student of the Year" award at a ceremony held at The Engineering College, Monks Ferry. Ben has attended The Engineering College since September 2017 to work towards achieving a Level 3 Diploma in Engineering.
The award is in recognition of the hard work, persistence and dedication that Ben has shown to the programme.
The tutors from the college commented that Ben is as inspirational as he is aspirational. He has faced some extremely difficult challenges since starting his programme and in the face of adversity, has maintained a commitment to his studies and personal development.
The Mosslands School works in partnership with The Engineering College offering Level 2 and Level 3 Engineering Courses. We are all extremely proud of the students that attend and how successful they are in their pursuit of a career in the Engineering Sector.
We would like to congratulate Ben for this massive achievement and wish him and all the students the very best of luck for the remainder of the course.