Good Clean Stuff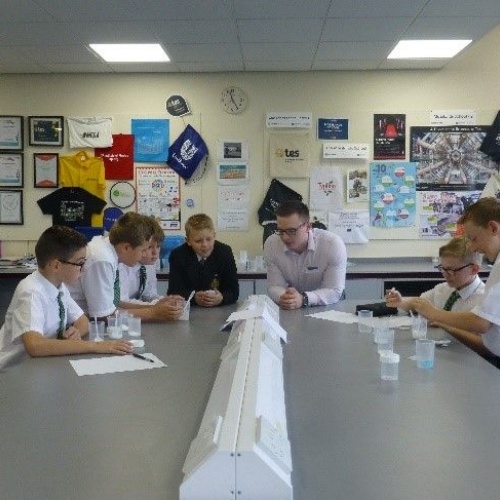 Mosslands recently had the privilege of welcoming the Croda (an independent giant little company based in Ditton) STEM team to School. After an insightful presentation of the work of Scientists, pupils got to have some hands-on science sessions with real life scientists. In the morning, pupils got to investigate how particle size effects the mixing of chemical components using peas, ball bearings, cheese puffs, marbles and plenty of elbow grease to see which would break up a set of sugar cubes. These experiments, which were introduced in a fun way, reinforced the ideas of scientific variables and standard operating procedures.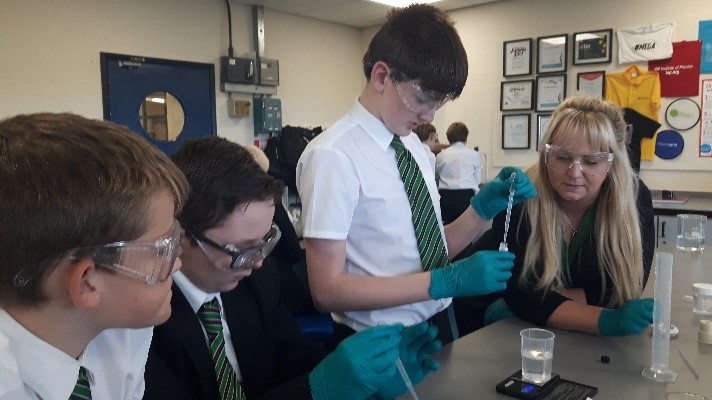 In the afternoon, 30 year 8s took over the STE@M lab and were introduced to 2 more members of the Croda STEM team. This time experiments involved shampoo and bubbles! The boys discussed the impact the foaminess of a shampoo has on sales and then went on to test various formulations and how this effected the amount of bubbles produced.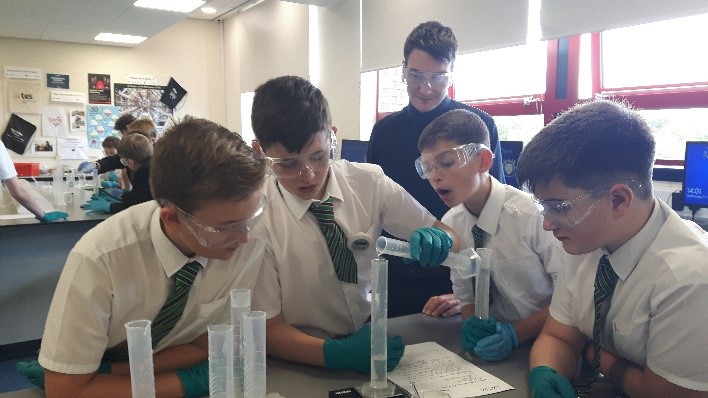 "We used different combinations of ingredients in order to make our shampoos foamier and therefore costlier for the company making the shampoo"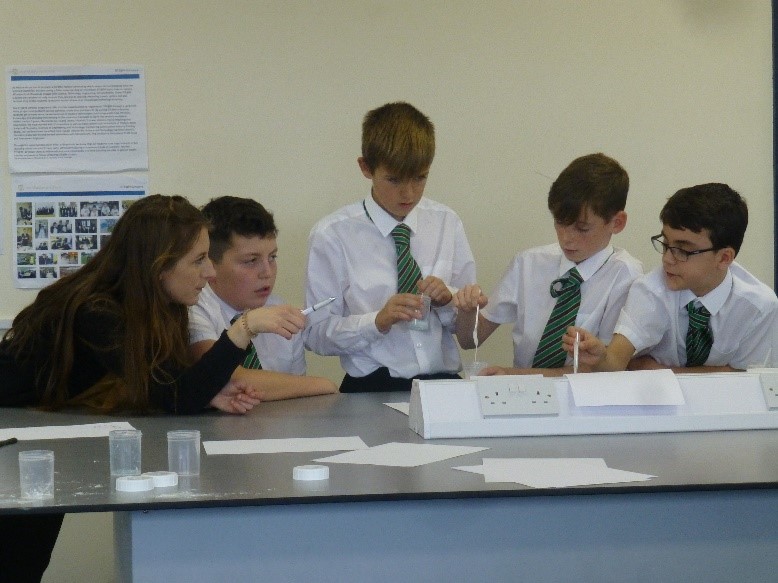 The boys had a great time mixing different shampoo solutions and finding out how the amount of empacol effected the foaminess of the solution. They then went on to calculate how much you would need to use for a huge order such as 100000 litres of shampoo and how, in line with industry standards, they could produce a responsible and sustainable product.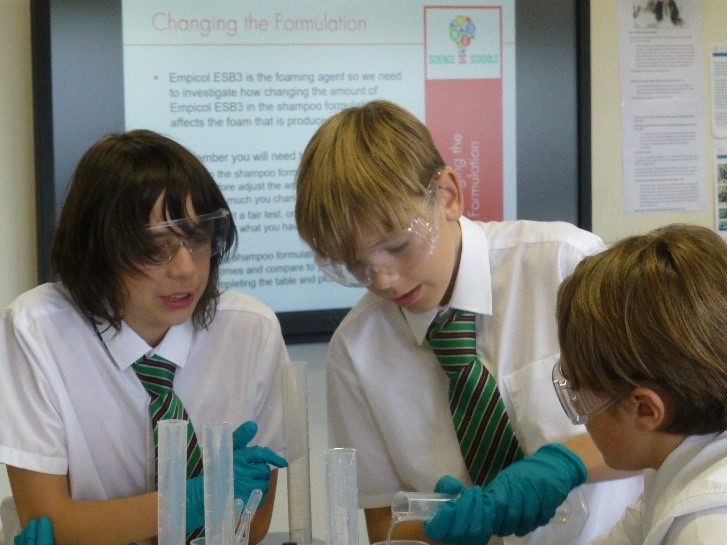 "The first time I ever did STEM, I was so excited to do it! In the STE@M lab I was feeling so enthusiastic yet nervous but after a while I wasn't as much….. it was really interesting and I enjoyed it so much."
Kieran Year 7