Liverpool University, Health and Life Sciences Faculty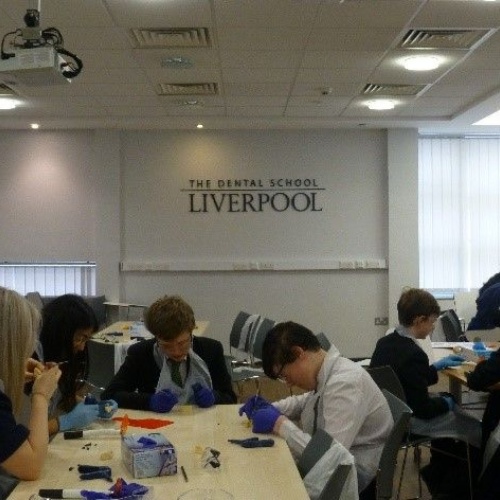 In March our students were privileged to experience, the finest of Liverpool University's Health and Life Sciences Faculty. They engaged in workshops involving Veterinary, Radiotherapy, Nursing and Dental schools that gave them insights into fascinating and rewarding careers.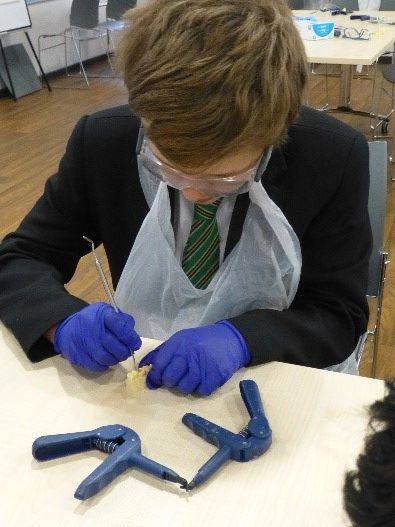 Students got to learn about the large range of treatments the dental profession can offer and even had the chance to work on a small plaster replica of teeth and fill in a tooth cavity with composite resin.
At the School of Nursing, the boys learnt how to take each other's temperatures, use Ultra violet light to detect "dirt" on their hands and how to correctly wash their hands, which perhaps should even be taught to all boys
Radiotherapy is a relatively unknown health profession and they can cure cancer! Radiotherapy at Liverpool is cutting edge with some astounding equipment.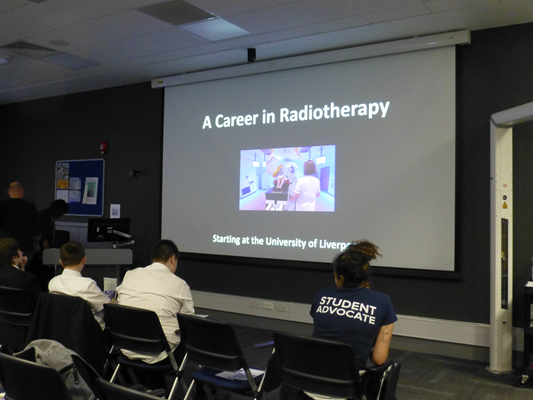 The sessions with Veterinary school were a huge hit, as the vets brought along an array of their own canine friends. The aim of the session was to learn how to examine the dogs and listen to their hearts which the boys really enjoyed. Despite staff being very warm, welcoming and interesting, I think it correct to say the dogs stole the show!
Caleb recalled "What I didn't expect was how enjoyable it would be and how much is involve in the different schools. Throughout the day, I felt really excited to do the different workshops. Overall the day was amazing, it was full of excitement especially learning about each new subject – I really enjoyed it.