The LCR Make It Work Schools Robotic Challenge: Grand Final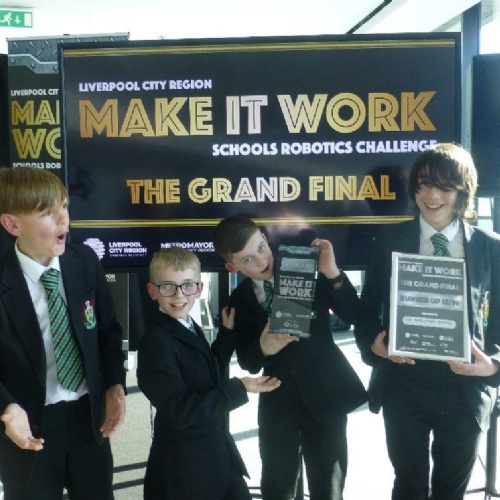 At 8:15, we left Mosslands School to go to the Liverpool City Region "Make it Work" Grand Final in which we had earned the opportunity to go to by successfully becoming triumphant joint winners in the Wirral Heat. Could we achieve this again?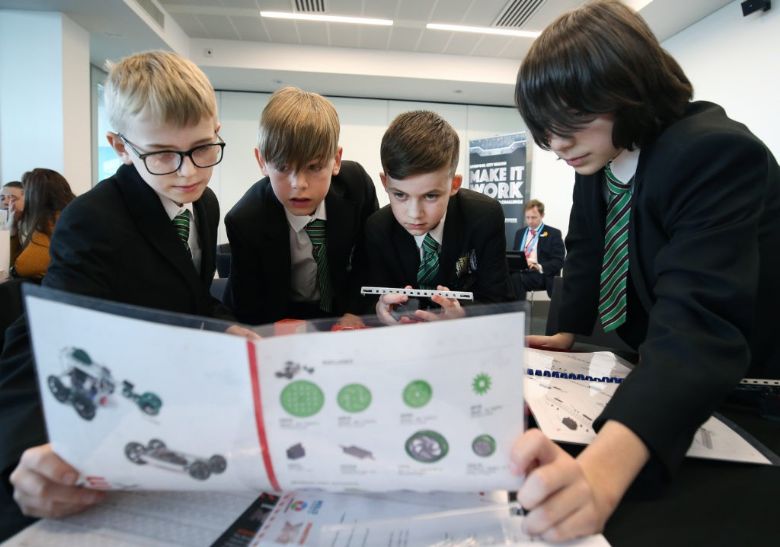 Once we entered the exhibition centre a flood of recognition entered me I became confident. I knew we were going to do well. First, we had to come up with a team slogan – ours was Build, Drive, Win – then write a description of all our strengths. The reason for this is because we had to present this to the people who were showcasing the event. After a short presentation by the All About STEM team we began. Like last time, me and Keane worked on the base whilst Corey and Harvey worked on the arm and the supports. A sense of familiarity rushed inside me, mixed in with adrenaline, like a dangerous chemical reaction ready to show off what it can do. Unsurprisingly, the whole team was a little rusty but nevertheless we quickly picked up the pace with our helper named Tom, who coincidently was an old Mosslands lad.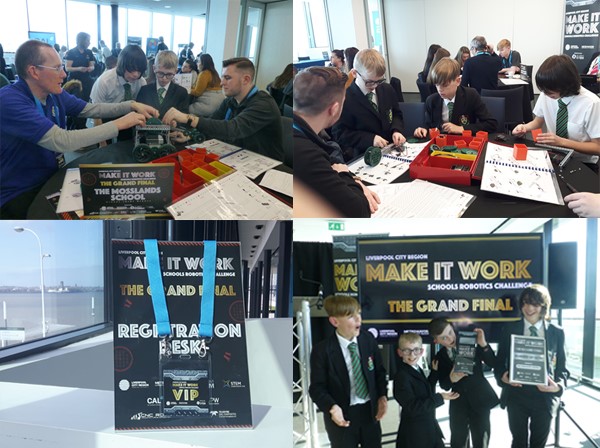 Once the base was tightened and completed, we moved onto the wheels. From past experience we had all learnt that a systematic order was a much more sensible approach to the task of building instead of building random things in a random order. But of course, all was too calm until, I had already finished my wheel, but Keane had barely started due to an extremely important piece being missing. The metal pole to connect the motor and wheel was missing. We all searched long and hard for 15 minutes and it was nowhere to be seen. Luckily, the lady that handled all the pieces lent us one and after valuable time being wasted we set off once again. Thankfully due to our missed time one of the STEM ambassadors gave us a huge help in the ever-confusing construction of our robot. We were back on track in no time and were close to finishing. However, the most important part of the building was still left to complete. The shape of one's claw (used to pick up the tennis balls) could dictate the place you end with in the competition. Fortunately, we had in my opinion the best builder, engineer in the room: Corey McGeagh.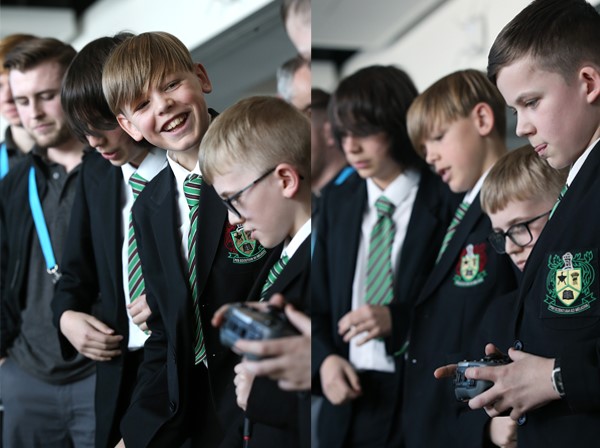 Like Keane's amazing efficiency and skill in driving, Corey has the ability to construct, what may be impossible to you and I, and in an inconceivably short amount of time. However, my brilliant attitude to the team as the motivator/builder certainly improved team morale. Harvey is great at explaining and instructing, in many ways he has the characteristics of a great leader and without everyone in this team we would definitely have not of made it as far as we did. After a few more problems and finally getting the shape for the claw right we were at last ready to attach it to the body. Once everything was attached all there was left to do was wire it together and let Keane practice. Even though, to most of our team this challenge seemed much too confusing Corey took it right under his belt and what was the most challenging tasks for some teams Corey had finished within 5 minutes!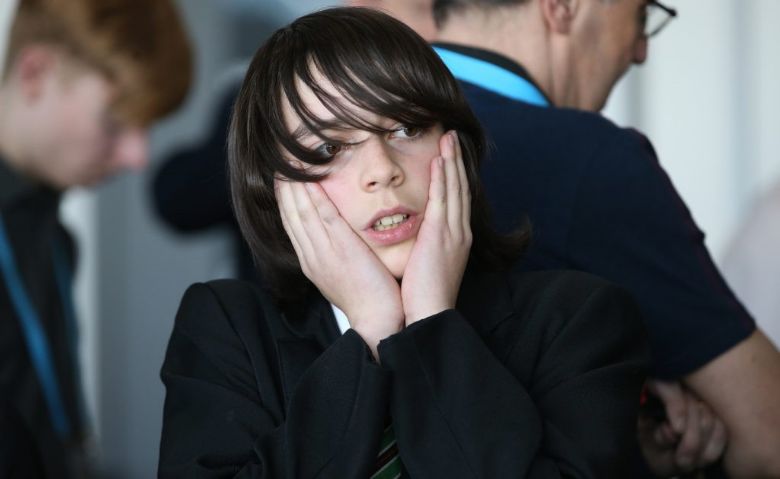 After Keane had practiced and became used to the controls our first task had arisen. An obstacle course race was to take place and the team with the fastest time won a prize. Two times were already on the board 1:34 and 1:11 every obstacle you hit counted as 1 second added on. This was Keane's first test. As the timer started and the nerves settled in my stomach, but Keane was cool as ever and finished in an astounding of 55 seconds.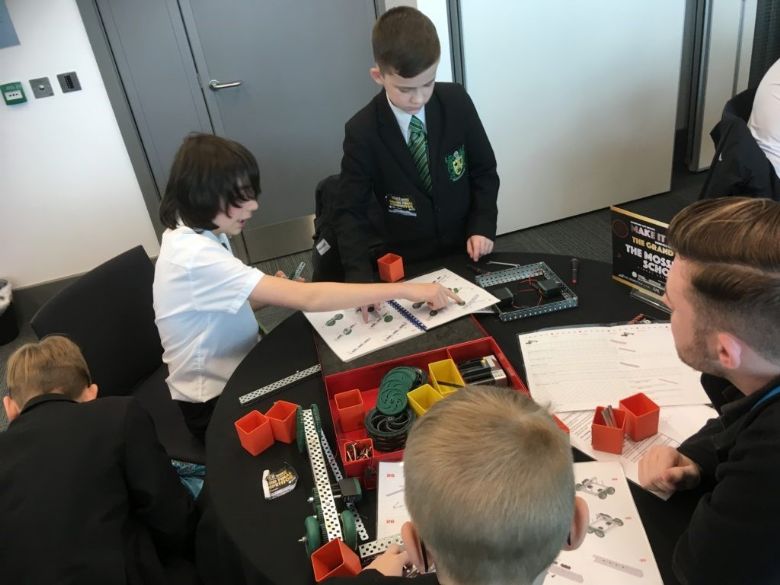 After lunch, we were about to have one last test drive when disaster struck like a lion on its prey. The wheels that are used to help suck up the tennis balls had stopped moving. We tried everything to get it working again but it just wouldn't move. Many thoughts entered my mind would we have to pull out? Would we be able to fix it? When all hope seemed lost, we found the fault, the motor that turned the wheels had snapped! All there was left to do was to use a new motor or so we thought… Even though we thought that we had fixed it, it still wouldn't turn. We enlisted help from the STEM Ambassadors again and after many anxious minutes of wondering whether we would be able to compete, the brilliant STEM Ambassadors found a faulty wire not a moment later the league games had started. Luckily, we weren't on in the first game which gave us an opportunity to analyse our opponents.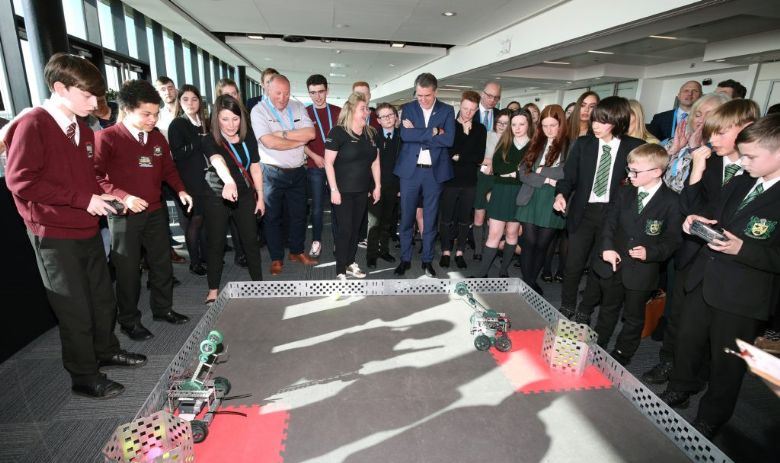 When our game began my heart was in my mouth. The sweat from my forehead trickled down my head but Keane as always was calm and by the end we had won 12-7. Two games later we were back on and won 12-5. We were starting to run away with it. However, in our third game came our first ever loss 7-6. Then in our last game we shockingly won 20-7! We finished second in our group and attained an easy victory 11-4 and through to the finals! Neck and neck until the opposition attained two pink balls worth 2 points. We expertly brought it back but until it was 13-12 and the ball was hovering over the net when the wire that connected to the motor disconnected! Disaster. Final score 13-12. Although we lost, we lost valiantly and I could never be more proud of our performance. -Alfie, The Mosslands School.