Success for Mosslands "Bright Future" Students.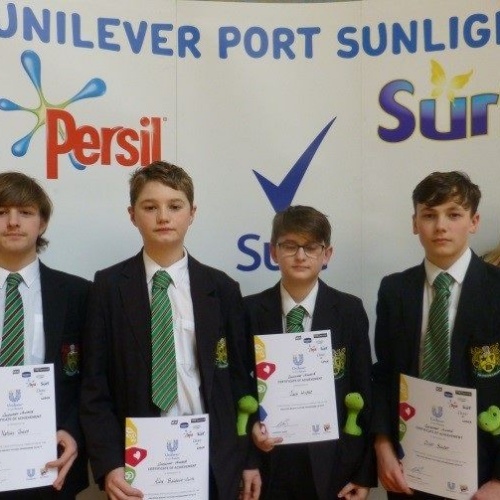 In November, 27 school from across Merseyside took up the Unilever Bright Future Challenge and on the 21st March they returned to Port Sunlight to be "judged" !
The Mosslands team challenge, was to formulate, produced and market and a moisturising/face cream entirely made from natural ingredients with absolutely no plastic involved including the packaging process, in order to produce a sustainable and acceptable product.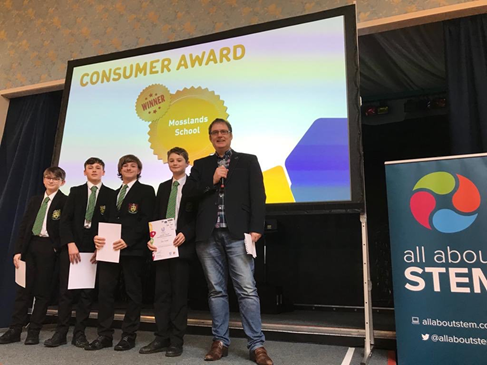 The team of Alex Baldwin-Quirk, Nathan Jones, Oliver Slater and Jack Wright recall the event. When we first arrived at the judging venue in Port Sunlight it was all very exciting and nerve wrecking, for we had no idea how good the competition was! We were given a specific location to set up our presentation and product. Then each groups of judges came around to ask questions about our product project which was pretty nerve-wrecking! However, I did liked the judging, the way they didn't single us out and interview us away from the other groups but instead walked around our stand and listened to us explaining our product and presentation. I also enjoyed the feedback all the judges gave us after the presentation because it helped us explain our product even better when the next set of judges talked to us. By the end of the day I was exhausted and couldn't wait to get home but I would definitely recommend this event to people who want to challenge themselves. And it was totally worth all the hard work , once we were awarded the consumers award - which we are all very proud to receive.