Sports Science Online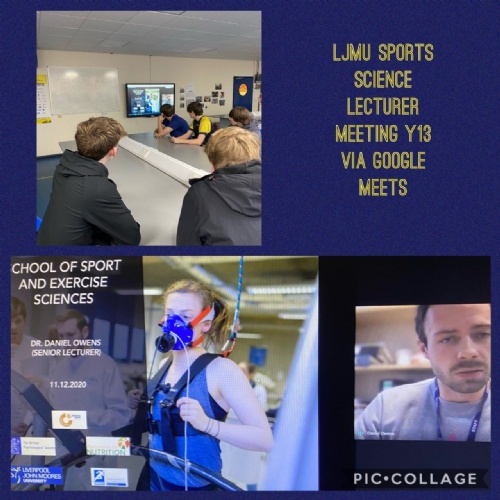 Year 12 & 13 students were lucky enough to have an online meeting with Dr Owens from the Sports Science department of Liverpool John Moores University.

He gave a great presentation about the possibilities of study and work in the sports sector.

It was also a valuable chance for our students to ask questions about how to get on the course and what to study.