Author Visits
Tom Palmer
During the Autumn Term, our Author of the Term, Tom Palmer joined us for the afternoon to work with Year 7 and Year 8 boys.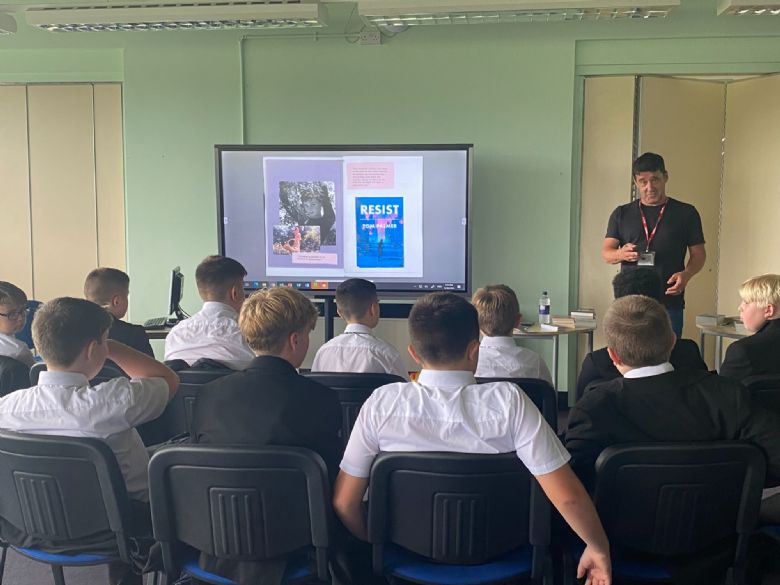 During his session with Year 7, Tom discussed his book Resist which the students are reading as part of the Tutor Read Aloud program and discussed his inspiration for the book and how he formulated his ideas.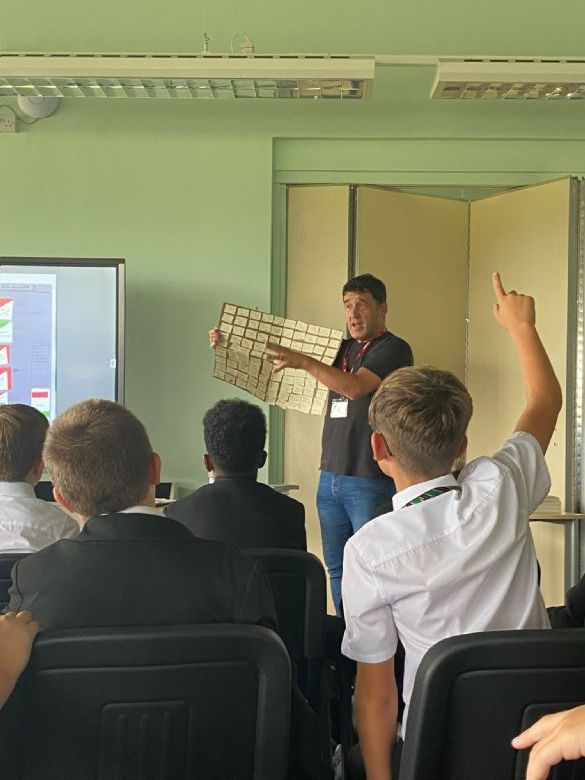 During his session with Year 8, Tom discussed his journey from writer to reader and the students asked many insightful questions regarding his work.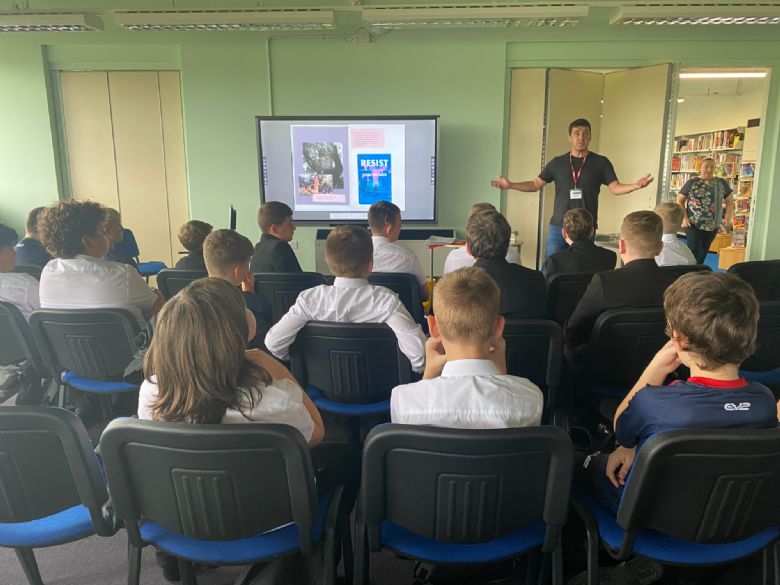 The sessions were fascinating and many of our students left feeling inspired!
Many of Toms books are available read in the library.
Chris Bradford
During the Summer Term, Chris Bradford, author of the action packed Young Samurai and Bodyguard series visited our school to work with our Year 7 boys.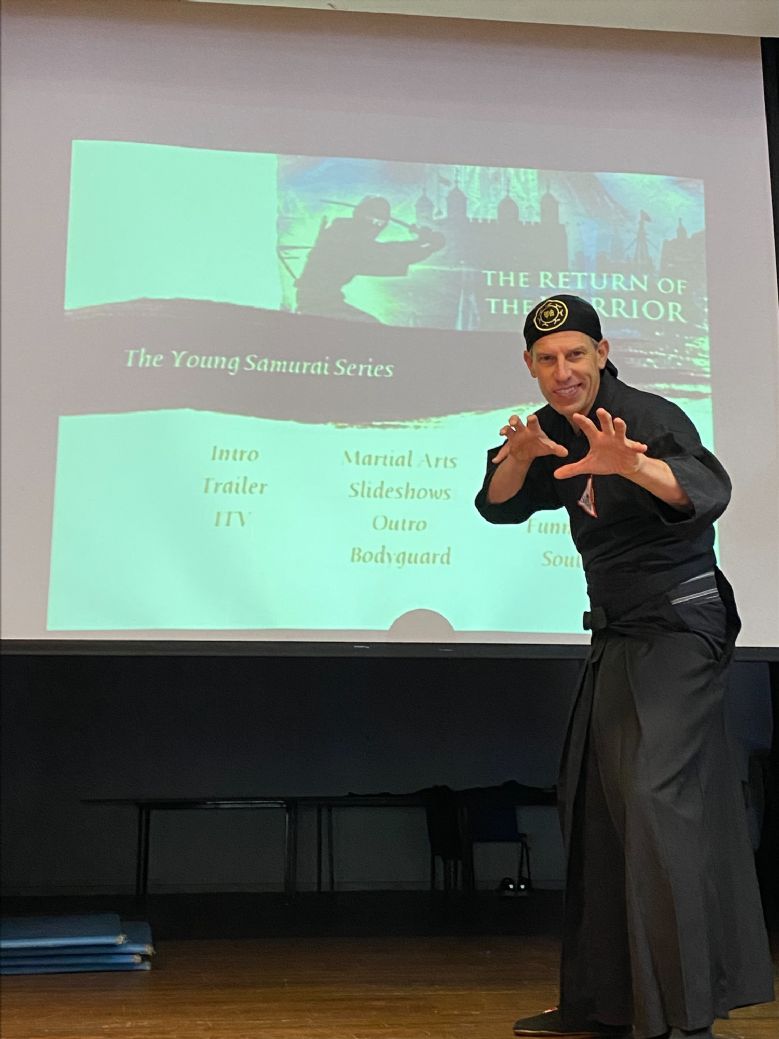 Chris delivered a session based on his Young Samurai series where students discovered the skills required to become a samurai warrior, witnessed an authentic samurai sword display and were spell-bound by an all kicking, all punching book reading.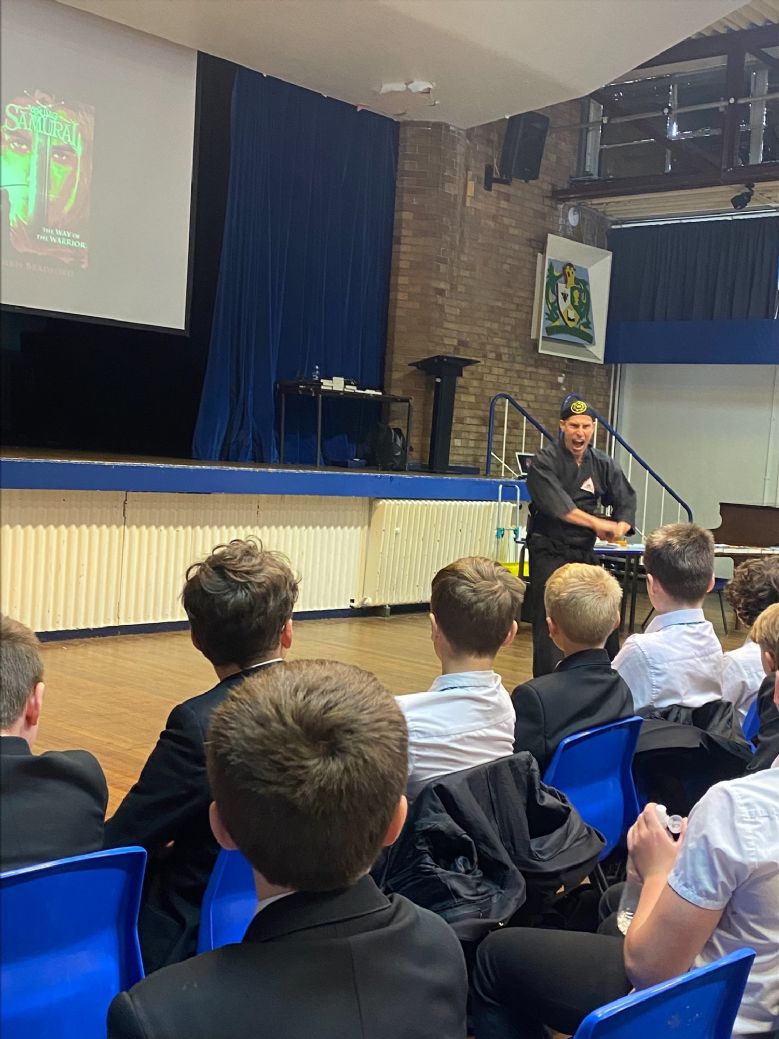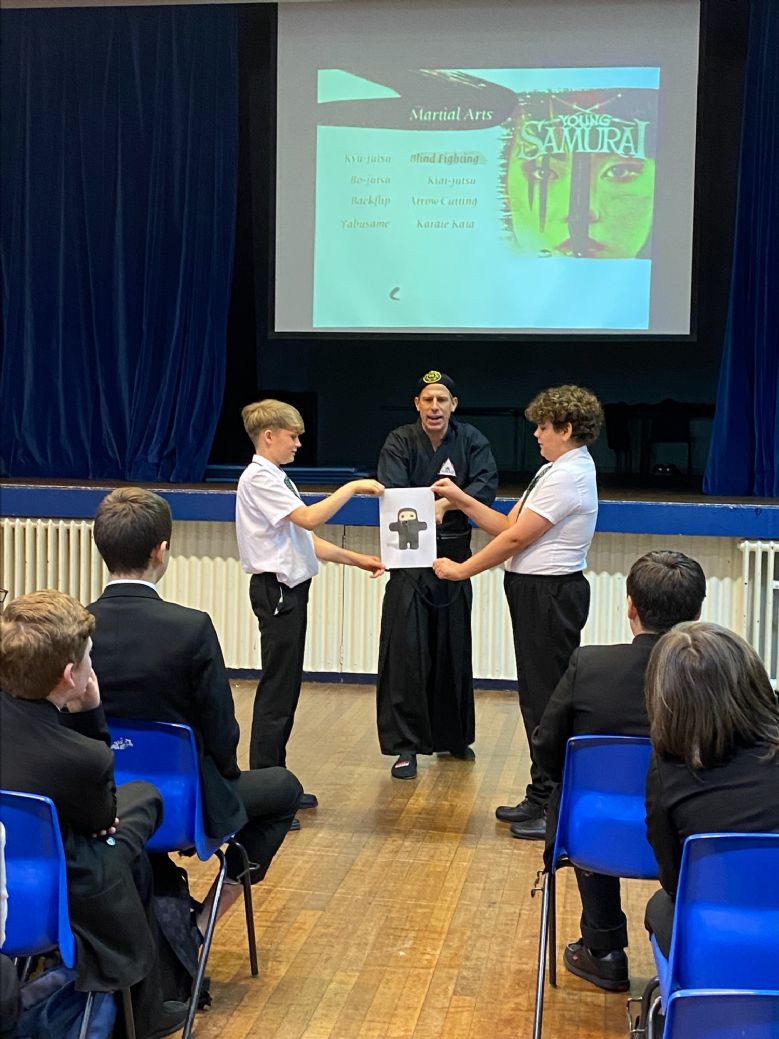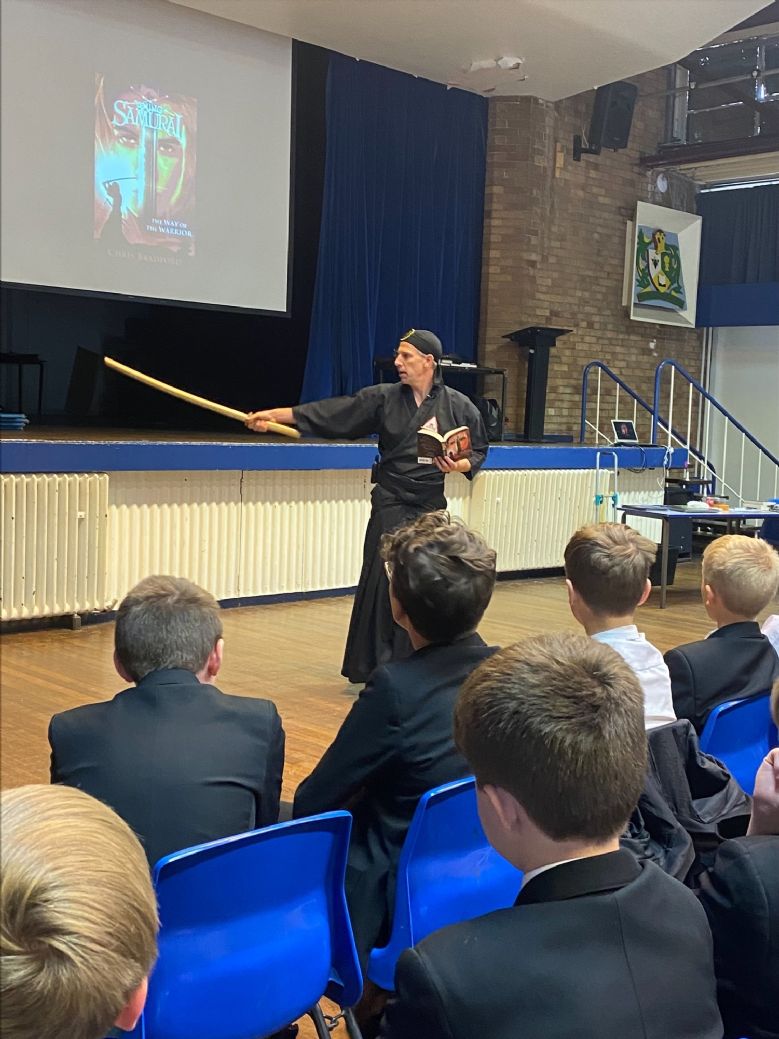 In the afternoon, our students joined Chris on a mission to become a qualified bodyguard as part of his Bodyguard series, participated in an interactive reading to protect the Presidents daughter and discovered how to protect a VIP in a crowd.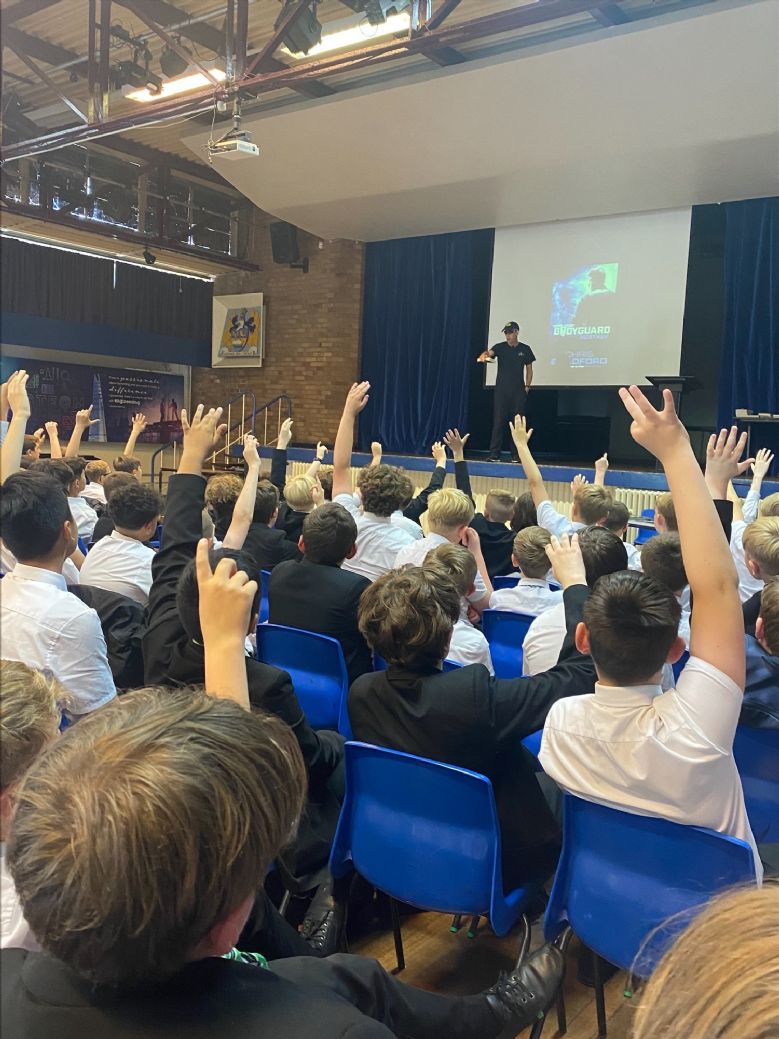 This was a wonderfully engaging day and thoroughly enjoyed by all!
Students are able to purchase signed books before the end of this summer term using the link below and Chris Bradford will send the signed books to school:
Many of the Chris Bradford's books are also available in The Mosslands School Library now.