Book of the Week
Kay's Anatomy by Adam Kay
Non-Fiction| Science| Biology
The human body is extraordinary and fascinating and, well . . . pretty weird. Yours is weird, mine is weird, your maths teacher's is even weirder. This book is going to tell you what's actually going on in there, and answer the really important questions, like: Are bogeys safe to eat? Look, if your nose is going to all that effort of creating a snack, the least we can do is check out its nutritional value. (Yes, they're safe. Chew away!) And how much of your life will you spend on the toilet? About a year - so bring a good book. (I recommend this one.)
So sit back, relax, put on some rubber gloves, and let a doctor take you on a poo (and puke) filled tour of your insides. Welcome to Kay's Anatomy (a fancy word for your body. See, you're learning already.)

Scroll down to see our previous Book of the Week books
Danny Chung does not do Maths by Maisie Chan
Eleven-year-old Danny Chung loves drawing more than anything - certainly more than maths, which, according to his dad and everyone else, is what he is 'supposed' to be good at.
He also loves having his own room where he can draw in peace, so his life is turned upside down when a surprise that he's been promised turns out to be his little, wrinkly, ex-maths-champion grandmother from China. What's worse, Nai Nai has to share his room, AND she takes the top bunk!
The Adventures in Time: The First World War by Dominic Sandbrook
Travel back in time to The First World War, as historian Dominic Sandbrook takes us from the soaring heights of an aeroplane cockpit to the desperate depths of the enemy trenches. We are plunged first hand into a conflict like no other as, amid the greatest clash of empires ever known, the future of the world hangs in the balance...
The Adventures in Time series brings the past alive for twenty-first century children. These stories are every bit as exciting as those of Harry Potter or Matilda Wormwood. The only difference is they actually happened...
Me, My Dad and the End of the Rainbow by Benjamin Dean
Things aren't going great for Archie Albright. His dad's acting weird, his mum too, and all he wants is for everything to go back to normal, to three months before when his parents were happy and still lived together. When Archie sees a colourful, crumpled flyer fall out of Dad's pocket, he thinks he may have found the answer. Only problem? The answer might just lie at the end of the rainbow, an adventure away.
Harry Potter and the Prisoner of Azkaban by J.K Rowling
When the Knight Bus crashes through the darkness and screeches to a halt in front of him, it's the start of another far from ordinary year at Hogwarts for Harry Potter. Sirius Black, escaped mass-murderer and follower of Lord Voldemort, is on the run - and they say he is coming after Harry.
In his first ever Divination class, Professor Trelawney sees an omen of death in Harry's tea leaves. But perhaps most terrifying of all are the Dementors patrolling the school grounds, with their soul-sucking kiss.
The Hate You Give by Angie Thomas
Sixteen-year-old Starr lives in two worlds: the poor neighbourhood where she was born and raised and her posh high school in the suburbs. The uneasy balance between them is shattered when Starr is the only witness to the fatal shooting of her unarmed best friend, Khalil, by a police officer.
Now what Starr says could destroy her community. It could also get her killed.
After the War by Tom Palmer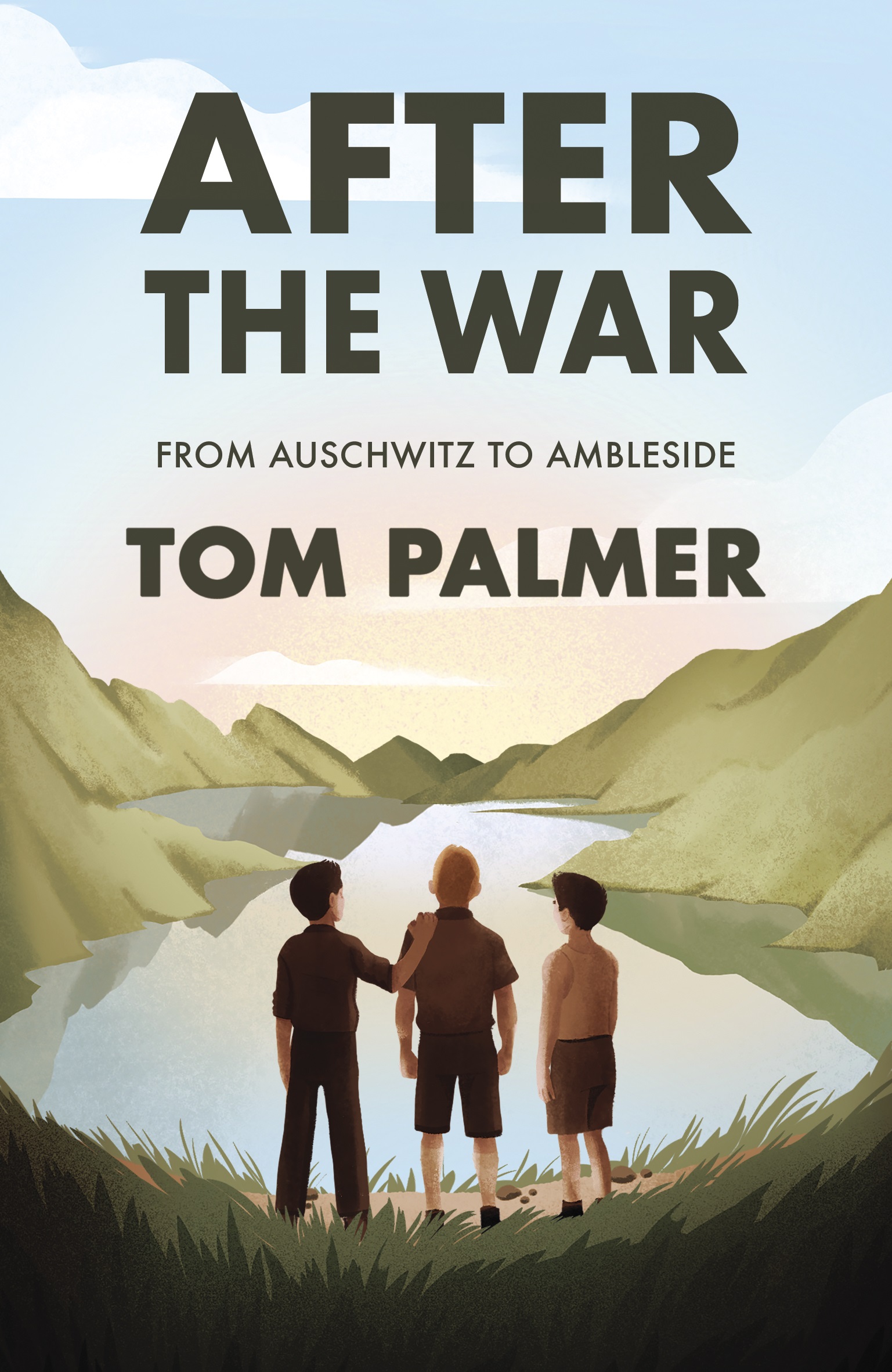 Summer 1945. The Second World War is finally over and Yossi, Leo and Mordecai are amongst three hundred children who arrive in the English Lake District. Having survived the horrors of the Nazi concentration camps, they've finally reached a place of safety and peace, where they can hopefully begin to recover. Will life by the beautiful Lake Windermere be enough to bring hope back into all their lives?
Gamer by Chris Bradford
An action-packed dystopian epic from Bodyguard author Chris Bradford. Scott is an orphan, roaming the streets in search of food like so many other children. When the opportunity to become a games tester for Vince Power and his Virtual Kombat video games comes along, he leaps at the chance. But Scott's about to find out that there's nothing virtual about the danger in these games...The Matrix meets The Hunger Games in this fast-paced action thriller.
Lark by Anthony McGowan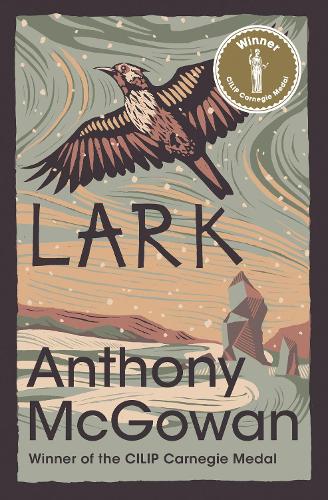 Things are tense at home for Nicky and Kenny. Their mum's coming to visit and it will be the first time they've seen her in years. A lot has changed since they were little and Nicky's not so sure he's ready to see her again. When they head for a trek across the moors to take their minds off everything, a series of unforeseen circumstances leaves the brothers in a vulnerable and very dangerous position. There might even be a chance that this time not everyone will make it home alive...
Green Rising by Lauren James
Gabrielle is a climate-change activist who shoots to fame when she becomes the first teenager to display a supernatural ability to grow plants from her skin. Hester is the millionaire daughter of an oil tycoon and the face of the family business. Theo comes from a long line of fishermen, but his parents are struggling to make ends meet. As they navigate first love and family expectations, can the three teenagers pull off the ultimate heist and bring about a green rising?
The Climbers by Keith Gray
Sully is the best tree climber in the village. He can scale Twisted Sister's tangled branches and clamber up Double Trunker with ease. But when new kid Nottingham shows up and astonishes everyone with his climbing skills, Sully's status is under threat and there's only one way to prove who's best.
I am the Minotaur by Anthony McGowan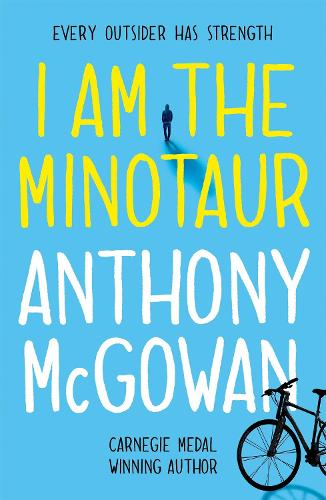 Matthew is 14 and is struggling to fit in - something that's extra hard when you're taking care of your mum, being bullied at school, and have earned the nickname Stinky Mog because of your poor personal hygiene. On top of all that, he wants to catch the attention of one of the coolest girls in school, Ari.
When Ari's brand new bike is stolen, Matthew spots his chance to make a good impression by getting it back for her... But will he just end up in even more trouble or is Matthew is about to learn that friendship and heroes can be found in unlikely places?
Show Us Who You Are by Elle McNicoll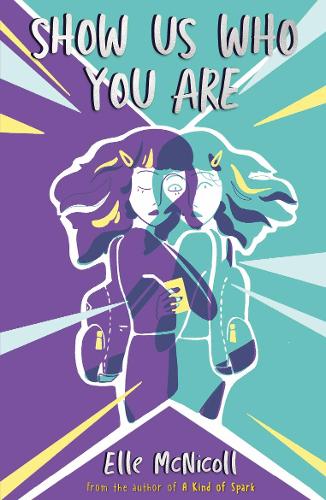 When Cora's brother drags her along to his boss's house, she doesn't expect to strike up a friendship with Adrien, son of the intimidating CEO of Pomegranate Technologies.
As she becomes part of Adrien's life, she is also drawn into the mysterious projects at Pomegranate. At first, she's intrigued by them - Pomegranate is using AI to recreate real people in hologram form. As she digs deeper, however, she uncovers darker secrets... Cora knows she must unravel their plans, but can she fight to make her voice heard, whilst never losing sight of herself?
Fake by Ele Fountain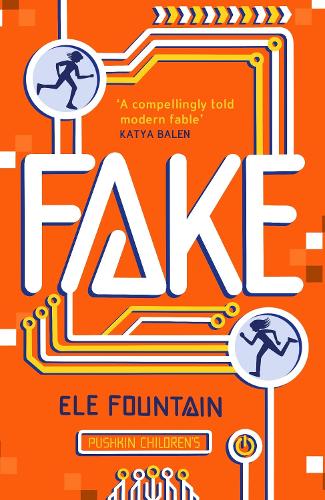 Jess has grown up isolated from most other people, doing everything online – learning, work, shopping and socialising; just like everyone else has since the scarlet fever epidemic twenty years ago and resulting antibiotic resistance.
Now she's fourteen, Jess is excited to be heading to a real-life boarding school, but Jess is unprepared for what she discovers and for the shocking consequences that follow...
Windrush Child by Benjamin Zephaniah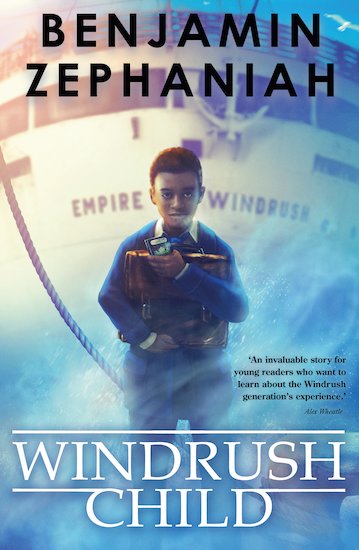 Leonard is shocked when he arrives with his mother in the port of Southampton. His father is a stranger to him, it's cold and even the Jamaican food doesn't taste the same as it did back home in Maroon Town. But his parents have brought him here to try to make a better life, so Leonard does his best not to complain, to make new friends, to do well at school – even when people hurt him with their words and with their fists.
Fight Back by A.M Dassu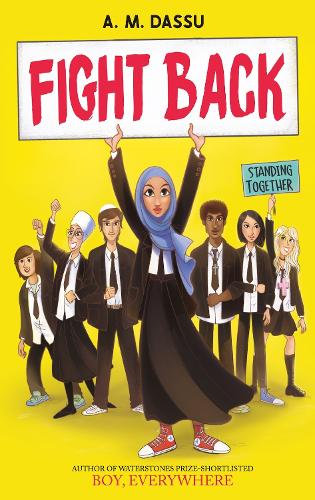 An empowering story about finding your identity and the courage to fight for it.
Aaliyah is an ordinary thirteen-year-old - she's into her books, shoes, K-pop and she is a Muslim. She has always felt at home where she lives ... until a terrorist attack in her area changes everything...
White Bird by R.J. Palacio
To the millions of readers who fell in love with R J Palacio's Wonder, Julian is best-known as Auggie Pullman's classroom bully.
White Bird reveals a new side to Julian's story, as Julian discovers the moving and powerful tale of his grandmother, who was hidden from the Nazis as a young Jewish girl in occupied France during the Second World War.
Terror Kid by Benjamin Zephaniah
Rico knows trouble. He knows the look of it and the sound of it. He also knows to stay away from it as best he can. Because if there's one thing his Romany background has taught him, it's that he will always be a suspect. Despite his efforts to stay on the right side of the law, Rico is angry and frustrated at the injustices he sees happening at home and around the world. He wants to do something - but what?
While the Storm Rages by Phil Earle
September 1939. The world is on the brink of war. As his dad marches off to fight, Noah makes him a promise, to keep their beloved family dog safe. When the government advises people to have their pets put down in readiness for the chaos of war, hundreds of thousands of people do as they are told. But not Noah. He's not that sort of boy. With his two friends in tow, he goes on the run, to save his dog and as many animals as he can. No matter what...
Amazing Muslims who Changed the World by Burhana Islam
Meet just some of the amazing Muslim men and women who have changed our world - from pirate queens, nurses, warriors, scientists, actors and mathematicians to courageous, ordinary men and women doing extraordinary things. You'll find people you might know, like Malala Yousafzai, Mo Farah and Muhammad Ali, as well as some you might not...
Armistice Runner by Tom Palmer
Lily loves fell running. She's good, but never quite good enough: she gets anxious and loses her focus and then that's it. Out. Plus she's worried about her grandmother, who has Alzheimer's and is growing distant and confused. But whilst staying with her grandparents just before her first big race of the season, Lily discovers her great-great grandfather was a runner too. Not only was he a fell running champion, but he was also a message runner during World War One...
The Dark Lady by Akala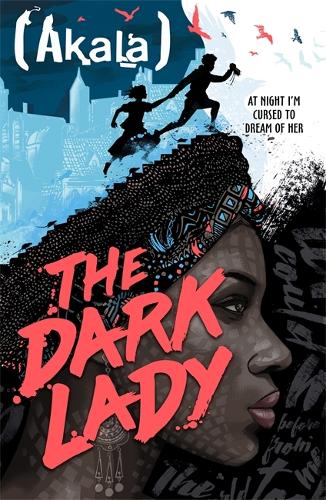 A pickpocket with an exceptional gift. A prisoner of extraordinary value. An orphan haunted by dreams of the mysterious Dark Lady. Henry is an orphan, an outsider, a thief. He is also a fifteen-year-old invested with magical powers ...
The Space We're In by Katya Balen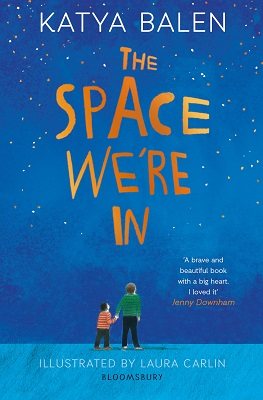 Frank is ten. He likes cottage pie and football and cracking codes.
Max is five. He eats only Quavers and some colours are too bright for him and if he has to wear a new T-shirt he melts down down down. Sometimes Frank wishes Mum could still do huge paintings of stars and asteroids like she used to, but since Max was born she just doesn't have time. When tragedy hits Frank and Max's lives like a comet, can Frank piece together a universe in which he and Max aren't light years apart?
The Eagle of the Ninth by Rosemary Sutcliffe
The Ninth Legion marched into the mists of northern Britain - and they were never seen again. Four thousand men disappeared and their eagle standard was lost. It's a mystery that's never been solved, until now... Marcus has to find out what happened to his father, who led the legion. So he sets out into the unknown, on a quest so dangerous that nobody expects him to return...
Little Badman and the Invasion of the Killer Aunties by Humza Arshad and Henry White
I'm Humza Khan, the greatest eleven-year-old rapper Eggington has ever known; soon everyone will know my name. Only problem is school has got really weird, man. All my teachers are disappearing and our aunties are taking over. But now these aunties are trying to mess with my music, so me and my best friends Umer and Wendy are going to hunt for the truth...
Foul Play by Tom Palmer
Danny is obsessed with two things: football - especially City Football Club - and investigating crimes. So when England and City footballing hero Sam Roberts is reported missing the day after Danny saw him being taken, blindfolded, into the bowels of the City FC stadium late at night, he's determined to get to the bottom of it. But is Danny getting into something he can't handle?