Curriculum
Curriculum
The School operates a 2 week cycle of 60 x 50 minute lessons, plus registration time in the middle of the day.
Details of the school curriculum 11 -16, organised by subject, can be found here.
In Years 7, 8 and 9 students follow the KS3 national curriculum, as detailed in the table below.
During Year 9, all students choose their options for KS4, which they will then follow in Years 10 and 11.
For a full list of courses on offer, including GCSEs, please take a look at the KS4 option booklet here.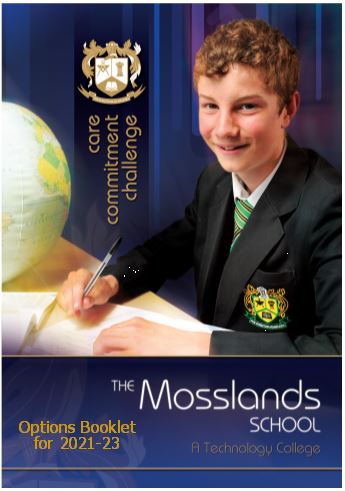 Curriculum Overview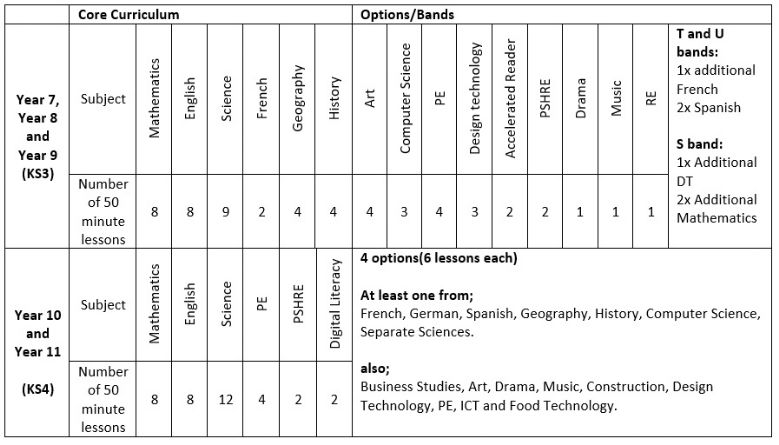 At KS5 we offer a range of A level and vocational subjects, providing tailored pathways for progression based on prior attainment and individual needs.