GCSE Wider Reading List
Year 10 and 11 Reading List
I Know Why the Caged Bird Sings by Maya Angelou
In this first volume of her seven books of autobiography, Maya Angelou beautifully evokes her childhood with her grandmother in the American south of the 1930s. Loving the world, she also knows its cruelty. As a Black woman she has known discrimination, violence and extreme poverty, but also hope, joy, achievement and celebration...
Pride and Prejudice by Jane Austin
Set in England in the early 19th century, Pride and Prejudice tells the story of Mr and Mrs Bennet's five unmarried daughters after the rich and eligible Mr Bingley and his status-conscious friend, Mr Darcy, have moved into their neighbourhood. While Bingley takes an immediate liking to the eldest Bennet daughter, Jane, Darcy has difficulty adapting to local society and repeatedly clashes with the second-eldest Bennet daughter, Elizabeth...
Boys Don't Cry by Malorie Blackman
In Boys Don't Cry, bestselling author Malorie Blackman explores the unchartered territory of teenage fatherhood. You're waiting for the postman - he's bringing your A level results. University, a career as a journalist - a glittering future lies ahead. But when the doorbell rings it's your old girlfriend; and she's carrying a baby. Your baby...
Wuthering Heights by Emily Bronte
It begins in a snowstorm, when Lockwood, the new tenant of Thrushcross Grange on the bleak Yorkshire moors, is forced to seek shelter at Wuthering Heights. There he discovers the history of the tempestuous events that took place years before: the intense passion between the foundling Heathcliff and Catherine Earnshaw, her betrayal of him and the bitter vengeance he now wreaks on the innocent heirs of the past...
Jane Eyre by Charlotte Bronte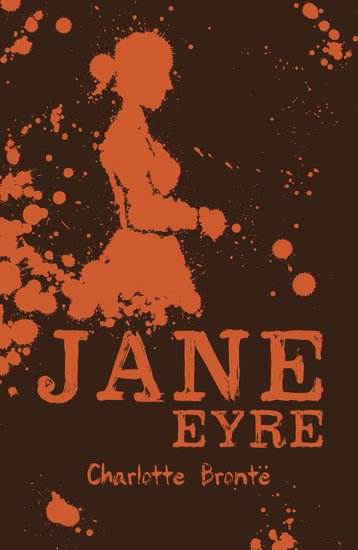 One of the greatest gothic love stories of all time, Jane Eyre tells of a lowly, plain governess who falls in love with the dashing Mr Rochester - who hides a terrible secret. An epic romance set on the Yorkshire moors, and a book students will return to again and again.
The Girl with the Louding Voice by Abi Dare
At fourteen, Adunni dreams of getting an education and giving her family a more comfortable home in her small Nigerian village. Instead, Adunni's father sells her off to become the third wife of an old man. When tragedy strikes in her new home, Adunni flees to the wealthy enclaves of Lagos, where she becomes a house-girl to the cruel Big Madam, and prey to Big Madam's husband. But despite her situation continuously going from bad to worse, Adunni refuses to let herself be silenced. And one day, someone hears her...
Great Expectations by Charles Dickens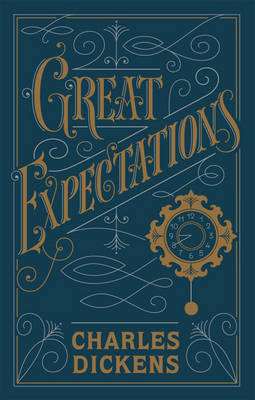 Young Pip lives with his sister and her husband the blacksmith, with few prospects for advancement until a mysterious benefaction takes him from the Kent marshes to London. Pip is haunted by figures from his past - the escaped convict Magwitch, the time-withered Miss Havisham and her proud and beautiful ward, Estella - and in time uncovers not just the origins of his great expectations but the mystery of his own heart...
The Sign of Four by Arthur Conan Doyle
The Sign of the Four is a classic of detective fiction and a forerunner of this now-ubiquitous genre. The story has everything - a beautiful damsel in distress, mysterious disappearances, a murder, a strange and lustrous pearl, a peculiar map, four desperate villains, an exotic treasure and, above it all, smiling superiorly as he moves with sure-footed confidence through the morass of conflicting clues, the inimitable Sherlock Holmes, investigator extraordinaire.
Paddy Clarke Ha Ha Ha by Roddy Doyle
Roddy Doyle's Booker Prize-winning novel describes the world of ten-year-old Paddy Clarke, growing up in Barrytown, north Dublin. From fun and adventure on the streets, boredom in the classroom to increasing isolation at home, Paddy Clarke Ha Ha Ha is the story of a boy who sees everything but understands less and less...
The Shock of the Fall by Nathan Filer
The Shock of the Fall is an extraordinary portrait of one man's descent into mental illness. It is a brave and groundbreaking novel from one of the most exciting new voices in fiction...
Brighton Rock by Graham Greene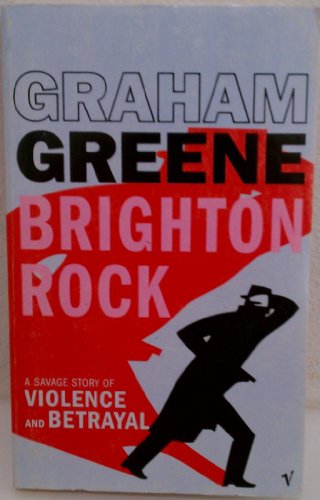 A gang war is raging through the dark underworld of Brighton. Seventeen-year-old Pinkie, malign and ruthless, has killed a man. Believing he can escape retribution, he is unprepared for the courageous, life-embracing Ida Arnold.
The Power and The Glory by Graham Greene
During a vicious persecution of the clergy in Mexico, a worldly priest, the 'whisky priest', is on the run. With the police closing in, his routes of escape are being shut off, his chances getting fewer. But compassion and humanity force him along the road to his destiny, reluctant to abandon those who need him, and those he cares for.
Lord of the Flies by William Golding
A plane crashes on a desert island. The only survivors are a group of schoolboys. By day, they discover fantastic wildlife and dazzling beaches, learning to survive; at night, they are haunted by nightmares of a primitive beast. Orphaned by society, it isn't long before their innocent childhood games devolve into a savage, murderous hunt...
The Empress by Tanika Gupta
It is the Jubilee! Queen Victoria's Golden Jubilee, 1887. At Tilbury Docks, Rani and Abdul step ashore after the long voyage from India. One has to battle a society who deems her a second class citizen, the other forges an astonishing entanglement with the ageing Queen who finds herself enchanted by stories of an India she rules but has never seen.
Catch 22 by Joseph Heller
Set in the closing months of World War II, this is the story of a bombardier named Yossarian who is frantic and furious because thousands of people he has never met are trying to kill him. His real problem is not the enemy - it is his own army which keeps increasing the number of missions the men must fly to complete their service. If Yossarian makes any attempts to excuse himself from the perilous missions then he is caught in Catch-22: if he flies he is crazy, and doesn't have to; but if he doesn't want to he must be sane and has to. That's some catch...
The Woman in Black by Susan Hill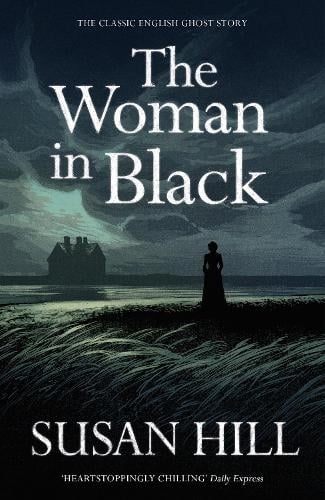 Arthur Kipps, a junior solicitor, is summoned to attend the funeral of Mrs Alice Drablow, the sole inhabitant of Eel Marsh House. The house stands at the end of a causeway, wreathed in fog and mystery, but it is not until he glimpses a wasted young woman, dressed all in black, at the funeral, that a creeping sense of unease begins to take hold, a feeling deepened by the reluctance of the locals to talk of the woman in black - and her terrible purpose.
About a Boy by Nick Hornby
Thirty-six-year-old Londoner Will loves his life. Living carefree off the royalties of his dad's Christmas song, he's rich, unattached and has zero responsibilities - just the way he likes it. But when Will meets Marcus, an awkward twelve-year-old who listens to Joni Mitchell and accidentally kills ducks with loaves of bread, an unlikely friendship starts to bloom. Can this odd duo teach each another how to finally act their age?
Fever Pitch by Nick Hornby
For many people watching football is mere entertainment, to some it's more like a ritual; but to others, its highs and lows provide a narrative to life itself. For Nick Hornby, his devotion to the game has provided one of few constants in a life where the meaningful things - like growing up, leaving home and forming relationships, both parental and romantic - have rarely been as simple or as uncomplicated as his love for Arsenal.
Never Let Me Go by Kazuo Ishiguro
Narrated by Kathy, now thirty-one, Never Let Me Go dramatises her attempts to come to terms with her childhood at the seemingly idyllic Hailsham School and with the fate that has always awaited her and her closest friends in the wider world. A story of love, friendship and memory, Never Let Me Go is charged throughout with a sense of the fragility of life.
The God of Small Things by Arundhati Roy
This is the story of Rahel and Estha, twins growing up among the banana vats and peppercorns of their blind grandmother's factory, and amid scenes of political turbulence in Kerala. Armed only with the innocence of youth, they fashion a childhood in the shade of the wreck that is their family: their lonely, lovely mother, their beloved Uncle Chacko (pickle baron, radical Marxist, bottom-pincher) and their sworn enemy, Baby Kochamma (ex-nun, incumbent grand-aunt).
Frankenstein by Mary Shelley
Frankenstein narrates the chilling tale of a being created by a bright young scientist and the catastrophic consequences that ensue. Considered by many to be the first science-fiction novel, the tragic tale of Victor Frankenstein and the tortured creation he rejects is a classic fable about the pursuit of knowledge, the nature of beauty and the monstrosity inherent to man.
Resistance by Owen Sheers
Resistance opens in 1944, as the women of a small Welsh farming community wake one morning to find that their husbands have gone. Soon after that a German patrol arrives in their valley. In his hugely anticipated debut novel, Owen Sheers has produced a beautifully imagined and powerfully moving story of love and loss.
Anita and Me by Meera Syal
It's 1972. Meena is nine years old and lives in the village of Tollington, 'the jewel of the Black Country'. She is the daughter of Indian parents who have come to England to give her a better life. As one of the few Punjabi inhabitants of her village, her daily struggle for independence is different from most. She wants fishfingers and chips, not chapati and dhal; she wants an English Christmas, not the usual interminable Punjabi festivities – but more than anything, she wants to roam the backyards of working-class Tollington with feisty Anita Rutter and her gang.