Grenfell House

Welcome to Grenfell!
Meet the Grenfell House Office Team below.
---
A Message from your Head of House: Mr Lightwing
I have worked at Mosslands School for 14 years and I teach Geography and currently coach the Y7 football team. I have been the Head of Grenfell House for three years and I value, more than anything, from Grenfell students, honesty and a sense responsibility. I know that sometimes mistakes cannot be avoided but every student in Grenfell should aim to learn from them.
I hope that your time at primary school has been a positive and brilliant experience and that you are ready for the new challenges that await at Mosslands.
Grenfell House currently has the honour and privilege of providing Mosslands with the head boy and I think that this reflects our intention to produce students who are respectful, motivated and aspiring.
I would like to offer a warm welcome to you, our new Year 6 intake, and hope that in September we can offer our care and commitment to making your transition to Mosslands as easy and seamless as possible.
A few things about me you'll need to know. I support Middlesbrough FC, love reading horror stories and ride a motorcycle to school each day. I am from the North East of England, grew up with three brothers, prefer savoury over sweet every time and love spending time with my family.
Hope to see you all in September.
---
A Message from your Assistant Head of House: Miss Connor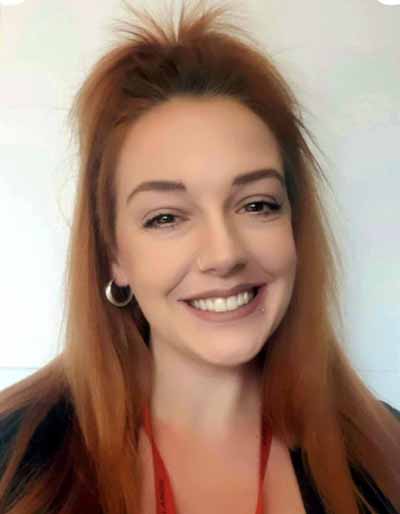 Hello Year 6 , My name is Miss Connor and I am the Assistant Head of Grenfell, this will be my 5th year at Mosslands. I also teach Art lessons so you may have me as your Art teacher too.

Drawing and painting is my favourite thing to do, so I would love to see some of your drawings.

I am here to make sure that you feel fully supported all day, everyday. Starting secondary school can be quite overwhelming at times but Grenfell are here to help with any problems you have along the way.

If you see me on the corridor don't be scared to introduce yourself or give me a wave. I look forward to seeing you all.