Grenfell House

Welcome to Grenfell!
Meet the Grenfell House Office Team below.
To meet your Form Teacher click on your Form in the side menu.
---
A Message from your Head of House: Mr Lightwing
I have worked at Mosslands School for 14 years and I teach Geography and currently coach the Y7 football team. I have been the Head of Grenfell House for three years and I value, more than anything, from Grenfell students, honesty and a sense responsibility. I know that sometimes mistakes cannot be avoided but every student in Grenfell should aim to learn from them.
I hope that your time at primary school has been a positive and brilliant experience and that you are ready for the new challenges that await at Mosslands.
Grenfell House currently has the honour and privilege of providing Mosslands with the head boy and I think that this reflects our intention to produce students who are respectful, motivated and aspiring.
I would like to offer a warm welcome to you, our new Year 6 intake, and hope that in September we can offer our care and commitment to making your transition to Mosslands as easy and seamless as possible.
A few things about me you'll need to know. I support Middlesbrough FC, love reading horror stories and ride a motorcycle to school each day. I am from the North East of England, grew up with three brothers, prefer savoury over sweet every time and love spending time with my family.
Hope to see you all in September.
---
A Message from your Assistant Head of House: Miss Connor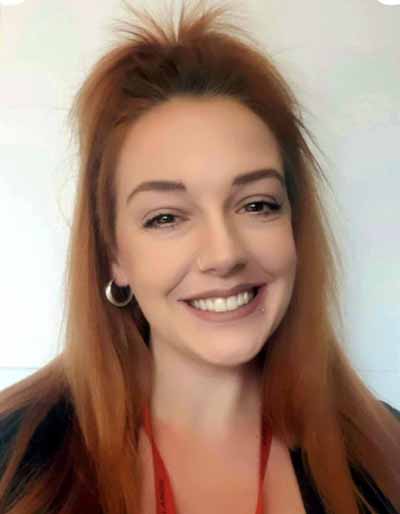 Hello Year 6 , My name is Miss Connor and I am the Assistant Head of Grenfell, this will be my 5th year at Mosslands. I also teach Art lessons so you may have me as your Art teacher too.

Drawing and painting is my favourite thing to do, so I would love to see some of your drawings.

I am here to make sure that you feel fully supported all day, everyday. Starting secondary school can be quite overwhelming at times but Grenfell are here to help with any problems you have along the way.

If you see me on the corridor don't be scared to introduce yourself or give me a wave. I look forward to seeing you all.
---
A Message from Pastoral Support: Mrs Albiston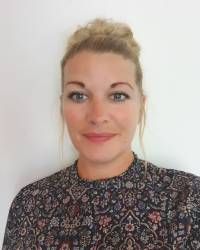 I have worked at The Mosslands School for 2 years and I am member of the support staff team. I work in the Grenfell House Office with Mr Lightwing and Miss Connor and my job is to help support the students throughout their journey in Mosslands.
I support Liverpool football club but my overall favourite sport is snooker, I also enjoy racing too whether it be F1 or BSB.
I am from the local area and belong to a large family, from which all male members have attended Mosslands and have achieved a successful life, therefore I do have great admiration for the school and will do my best to ensure the future success of our students.
This year the transition will be a lot more difficult for most due to not having your induction day, some of you may have a lot of anxiety but please be reassured that we are all here to help and to ensure that each and every one of our students feels safe, happy and content within our school. We have an open door policy and no problem is ever too big or too small. We look forward to meeting you all in September.