Sixth Form Team
Assistant Headteacher - Mrs Danher
Mrs C. Danher, has overall responsibility for the discipline, attendance, liaison with parents and carers and general practical matters regarding Sixth Form students.
A message from Mrs Danher: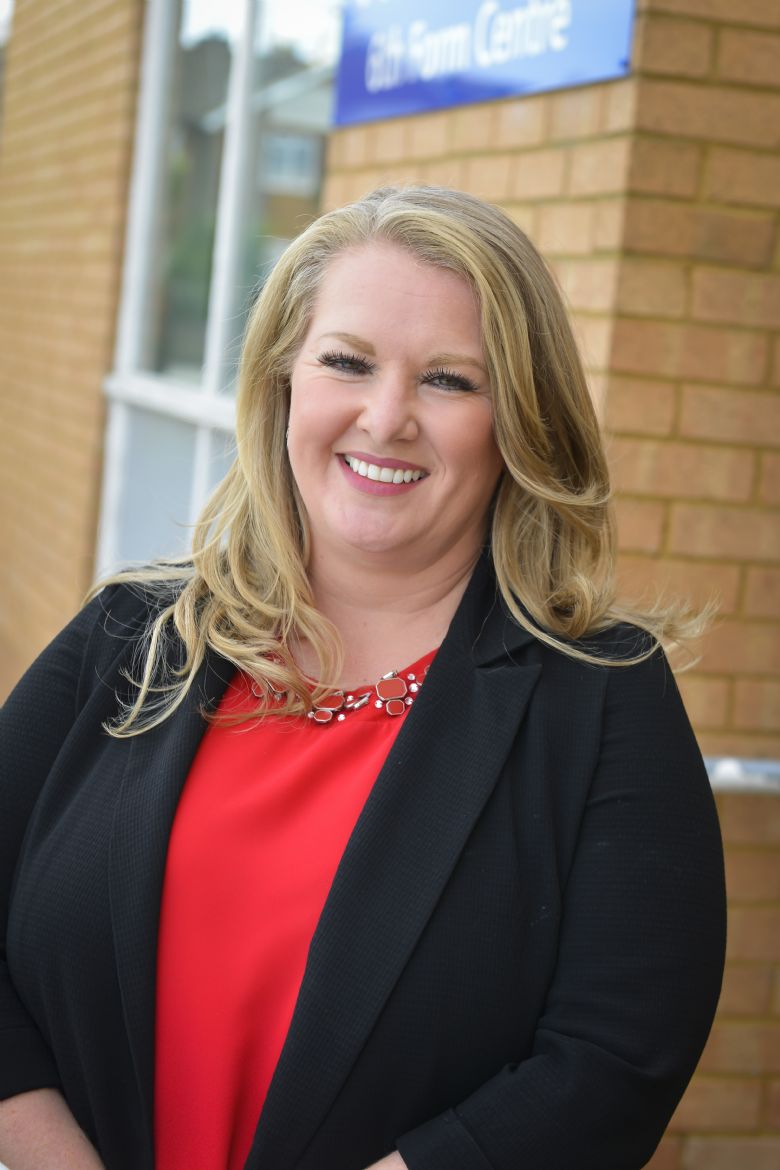 I came to Mosslands in 2003 to take up a post within the Humanities Faculty assuming responsibility for teaching Business, Geography, History and RE. Over the years I consider myself to have been privileged to work in the pastoral system within Ruskin House as Assistant Head of House. I was then fortunate enough to be presented with the opportunity to utilise my skills in leading the Sixth Form. It is a job that I am extremely passionate about and I endeavour to ensure all students have the best experience that they can have whilst assisting them in preparing for their future careers.
Outside of school you will find out that I love Liverpool FC and cooking and that I treasure spending time with my two children and my dog Rocco. I also run my own events dressing business and that keeps me very busy most weekends and school holidays.
---
Assistant Head of Sixth Form - Mrs Sood
A Message from Mrs Sood:
Hi! I will be supporting Mrs Danher with any issues or questions you may have. I am originally from the West Midlands and have been in Liverpool and at 'The Mosslands School' for the last two years. I love how friendly Merseyside is as a whole, and how much the people care about their community.
I have been teaching Psychology alongside having been a sixth form tutor for over ten years now, which I have thoroughly enjoyed. I have also had the pleasure to teach Health and Social Care, Literacy Skills and PSHE to GCSE year groups so have experience of teaching the lower school too. This means I am better able to assist you with the jump from year 11 into the sixth form which can sometimes initially seem a bit daunting. I assure you that I will be on hand to help make this transition a seamless one, and to remove as many barriers to learning as I can so that each and every one of you can reach your full potential.
I am also a qualified mindfulness practitioner which I completed with Oxford University four years ago. Unfortunately, with anxiety issues on the increase in this country, passing on the coping strategies from this qualification has been useful to students facing any difficulties in and out of the classroom. It also helps to come from a Psychology background as I have a deep understanding of the complexity of the many psychological illnesses that exist.
Outside of work, you will find me trying new recipes as I love cooking shows, at the gym or spending quality time with my family and friends.
---
Additional Team Support
Supporting Mrs Danher and Mrs Sood, there are a dedicated team of experienced Form Tutors. All Sixth Form students will be attached to a registration group and as a minimum are expected to attend registration in the morning, 845am – 9.05am. The Form Tutors will spend this time getting to know their students and working with them all to ensure they are as fully prepared as they can be for their studies and their future. This is also a time for communication key pieces of information including examination information, job opportunities and trips and visits options.
Punctuality at registration and lessons will be carefully monitored. High academic standards depend upon punctual and regular attendance at lessons, and persistent lateness reduces available lesson time. Please refer to the Attendance Policy for further details.
The aim of the pastoral system is to ensure that all students are encouraged and supported both inside and outside their own school or college and that they are happy and secure within that environment.
"Students speak highly of the pastoral support they enjoy. They know there is always useful guidance on any personal issues they may have, and they feel very confident to talk to teachers about any problems." – Ofsted
Mrs Danher and Mrs Sood work closely with a Sixth Form Pastoral Administrator, Mrs Brunton.
Mrs Brunton is based in the Sixth Form Centre Monday – Friday 8.30am – 4.30pm
She is there to support students and parents and deal with all enquires.
In addition, there is a dedicated Careers Adviser, Elish Crilly who is available for the students at any point.
---