Sports Kit
Kit Policy
All students are expected to supply their own kit. They are responsible for preparing their own equipment and should learn good habits of being prepared for working hard that are valuable in later life.
Even if students are injured they are expected to bring in kit. They must present their PE teacher with a note once changed. The PE teacher will give them a bib to wear to notify all staff the pupil is not physically taking part. He will be expected to assist delivery of the lesson in roles such as coach, timer or referee
Year 7 (starting in 2020-21)
The Mosslands School now have an online kit supplier.
The link to the new PE kit can be found here:- EV2 Sportswear
The new PE kit has to be ordered before the 20th July 2020. As stated on the EV2 website and will be delivered to the school in time for your son's first PE lesson in September.
If you miss this date it will be open until 31st July 2020 but the kit will arrive late.
Each half term a new ordering window will open and the window will shut at the end of every half term. The kit ordered will then be delivered between 4 and 6 weeks after the window has shut.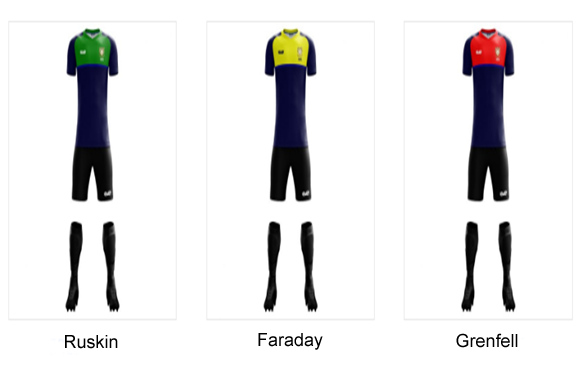 To ensure that all kit arrives in time for the new term please include the following details with your order:-
Son/ward's first name
Son/ward's surname
Son/ward's form group
You can personalise your PE kit by including a name on the back and initials. Please ensure the name on the back of the shirt is surname only if you choose this option.
If you need any further assistance for sizing please visit the link below:
https://www.ev2sportswear.com/wp-content/themes/ev2-temp/downloads/size_guide.pdf