Tutor Read Aloud programme
The Mosslands' Tutor Read Aloud programme is a part of our new WORD-well vision, aimed at developing students' vocabulary by exposing them to new cultures and experiences through the written word.
There are many social and emotional benefits to reading. Reading offers hope, through stories that overcome adversity; insight and understanding, by helping students to understand emotions and situations they themselves might face; escapism, through fostering students' imagination and enabling them to see other worlds in their mind's eye, as well as comfort and connection, through experiencing books in common in a safe, risk-free environment.
How does our Tutor Read Aloud programme work?
KS3 form tutors will spend the first 20 minutes of each day reading aloud to their form groups from one of a selection of books carefully chosen as part of the programme.
Reading for just 20 minutes each day will equate to 3,600 minutes reading per school year!
Books in the programme are engaging, age-appropriate but also challenging – they are pitched a level above that which students could easily access independently.
No student will be asked to read - tutors must shoulder the burden of the fluency of reading.
Teachers will model reading fluency, prosody and correct pronunciation, this places fewer literacy demands upon students, enabling them to experience increased autonomy and focus on comprehension.
Reading aloud offers students many benefits, including: enriching vocabulary, widening curiosity, knowledge and understanding of the world, and enhancing students' concentration and listening skills.
YEAR 7 BOOKS
Resist by Tom Palmer
As the brutal Second World War stretches on with no end in sight, life for ordinary Dutch people in the Nazi-occupied Netherlands is fraught with peril and hardship. There is very little to eat and the population lives under the constant threat of arrest and enslavement. After the murder of her beloved uncle and the capture of her brother by the Germans, Edda is determined to do anything she can to help the resistance fight back against their oppressors. But what can a teenage girl do and how much risk is she willing to take?Award-winning author Tom Palmer shines a light on the incredible work of the WWll Dutch resistance, in a story inspired by the childhood of Hollywood legend Audrey Hepburn.
A Monster Calls by Patrick Ness
Conor has the same dream every night, ever since his mother first fell ill, ever since she started the treatments that don't quite seem to be working. But tonight is different. Tonight, when he wakes, there's a visitor at his window. It's ancient, elemental, a force of nature. And it wants the most dangerous thing of all from Conor. It wants the truth.
Patrick Ness takes the final idea of the late, award-winning writer Siobhan Dowd and weaves an extraordinary and heartbreaking tale of mischief, healing and above all, the courage it takes to survive.
Boy 87 by Ele Fountain
Shif is just an ordinary boy who likes chess, maths and racing his best friend home from school. But one day, soldiers with guns come to his door - and he knows that he is no longer safe. Shif is forced to leave his mother and little sister, and embark on a dangerous journey; a journey through imprisonment and escape, new lands and strange voices, and a perilous crossing by land and sea. He will encounter cruelty and kindness; he will become separated from the people he loves.
Boy 87 is a gripping, uplifting tale of one boy's struggle for survival; it echoes the story of young people all over the world today.
High Rise Mystery by Sharna Jackson
After finding their community art teacher murdered on their tower block estate ('The Tri'), sisters Nik and Norva are determined to solve this terrible crime. Swinging into action even before the police have arrived, the whip-smart detective duo develop a list of suspects and a plan to identify motives and methods. But over the following days, the evidence starts to point in a confusing direction, one that they really don't want to contemplate.
High-Rise Mystery is the perfect 'whodunnit'. As the two girls sift through red herrings and reveal a series of tower block secrets, short snappy sentences and sparkling dialogue will keep readers turning the pages. A mystery as hot as the summer heatwave in which it's set!
Max Kowalski Didn't Mean It by Susie Day
Max has a terrible habit of getting in trouble – he really doesn't mean it, but somehow things just go wrong. His home life is tough too: since mum died, Max's dad works several jobs and Max has to help look after his three little sisters. Then, after one too many not-quite-legal jobs, Dad gets into trouble too and leaves Max all alone to look after his three little sisters.
Dad hasn't said how long he'll be gone and Max knows he's expected to step up, to be a 'Big Man', but he's scared and it's definitely not fair. So after finding a key to a remote Welsh cottage, Max makes a plan: hide out in Wales until Dad gets back. It seems like a great idea at first, but when things go from bad to worse, can he find a way to make them right? And should he have to?

Pig Heart Boy by Malorie Blackman
Cameron desperately needs a new heart when he is offered the opportunity to take part in a radical and controversial experiment involving the transplant of a pig's heart.
While Cameron soon comes to terms with the idea, he finds the world around him less accepting. A powerful and thought-provoking read.
The Boy Who Made Everyone Laugh by Helen Rutter
Billy Plimpton is an eleven-year-old boy with a big dream.
He wants to be a stand-up comedian when he grows up: delivering pinpoint punch-lines and having audiences hang on his every hilarious word.
A tough career for anyone, but surely impossible for Billy, who has a stammer. How will he find his voice, if his voice won't let him speak?

The idea for this story came from Helen Rutter's son, who has a stammer: she wanted to write the book that he would love to read, starring a child like him.
The Goldfish Boy by Lisa Thompson
12-year-old Matthew Corbin hasn't been to school for weeks. He passes much of his time observing the goings-on of the local neighbourhood from his bedroom window. He even makes little notes about neighbours' movements. Their everyday activity is nothing out of the ordinary - chatting, gardening, jogging, and going off to work or the shops.
Until, that is, a toddler goes missing, and Matthew realises he may be one of the few people who can help shed some light on the disappearance. However, Matthew has Obsessive Compulsive Disorder, and everyday life has become increasingly challenging. Can he possibly play a major role in an investigation into the abduction of a child, perhaps without even leaving his house?
Wolf Wilder by Kathrine Rundell
Feo and her mother live in the snowy woods of Russia, in a house full of food and fireplaces. Ten minutes away, in a ruined chapel, lives a pack of wolves. Feo's mother is a wolf wilder, and Feo is a wolf wilder in training: a person who teaches tamed animals to be wild again, to fend for themselves, and to fight and to run.
When the corrupt Russian Army threatens her wolves and arrests her mum, Feo is left with no option but to go on the run. With her wolves by her side, she sets off on a daring, exciting and sometimes scary journey through the snow to St Petersburg, pursued by an evil general who's determined to kill Feo's wolves and stop her at all costs.
The Wolf Wilder is full of wonderful and memorable characters, but none so much as Feo herself, who is determined, a little bit wild and fiercely independent.
YEAR 8 BOOKS
When the World Was Ours by Liz Kessler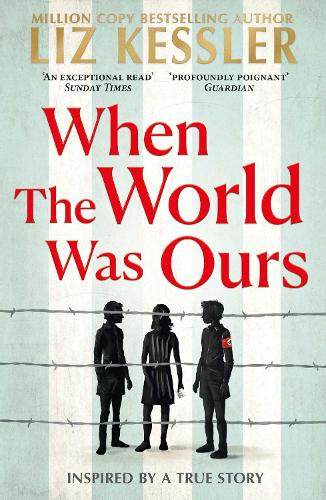 Vienna, 1936. Elsa, Leo and Max have always been best friends, a special team of three. Then the Nazis come. As a growing darkness descends around them, Leo and Elsa run for their lives, taking two very different paths across Europe. And Max, once their closest friend, now becomes the enemy as he is drawn into the Hitler Youth. Will the friends ever find their way back to each other? Will they want to?
Inspired by a true story, WHEN THE WORLD WAS OURS is an extraordinary novel that is as powerful as it is heartbreaking, and shows how the bonds of love, family and friendship allow glimmers of hope to flourish, even in the most hopeless of times. Three friends. Two sides. One memory.

The Ruby in the Smoke by Phillip Pullman
After the sudden death of her father, Sally Lockhart is forced to go to live in London with an obnoxious cousin. There, she receives an anonymous letter containing a warning so dire that it makes a man die of fear at her feet. Determined to discover the truth about what happened to her father, Sally is soon plunged into a dangerous and terrifying adventure that takes her to the dark heart of Victorian London.
Inspired by the tradition of the Victorian melodrama, Philip Pullman's first Sally Lockhart story is a cracking adventure. Cleverly-plotted, bristling with excitement and brilliantly gripping, it also provides an intriguing insight into the injustice and inequality of Victorian society, making it rich and fascinating reading for older children, teenagers and adults.
Eve of Man by Giovanna & Tom Fletcher
Against all odds, she survived. The first girl born in fifty years.
They called her Eve. Eve lives alone in the Tower under the strict gaze of the Mothers. She is prized and protected, because she is the last girl on earth.
Eve has always understood that the survival of the human race is in her hands. Now she's sixteen, and three males have been selected. Eve knows it's time to face her fate. Until she meets Bram. Eve sees a chance for something she never thought could be hers.
But how do you choose between love and the future of humanity?
The Boy Who Steals Houses by C.G. Drews
Can two broken boys find their perfect home? By turns heartbreaking and heartwarming, this is a gorgeously told, powerful story. Sam is only fifteen but he and his autistic older brother, Avery, have been abandoned by every relative he's ever known. Now Sam's trying to build a new life for them. He survives by breaking into empty houses when their owners are away, until one day he's caught out when a family returns home. To his amazement this large, chaotic family takes him under their wing - each teenager assuming Sam is a friend of another sibling. Sam finds himself inextricably caught up in their life, and falling for the beautiful Moxie. But Sam has a secret, and his past is about to catch up with him.
The Crossing by Manjeet Mann
The sea carries our pain. The stars carry our future.
Natalie's world is falling apart. She's just lost her mum and her brother marches the streets of Dover full of hate and anger. Swimming is her only refuge.
Sammy has fled his home and family in Eritrea for the chance of a new life in Europe. Every step he takes on his journey is a step into an unknown and unwelcoming future.
A twist of fate brings them together and gives them both hope. But is hope enough to mend a broken world?
The Curious Incident of the Dog in the Nighttime by Mark Haddon
The Curious Incident of the Dog in the Night-Time is a murder mystery novel like no other. The detective, and narrator, is Christopher Boone. Christopher is fifteen and has Asperger's Syndrome. He knows a very great deal about maths and very little about human beings. He loves lists, patterns and the truth. He hates the colours yellow and brown and being touched. He has never gone further than the end of the road on his own, but when he finds a neighbour's dog murdered he sets out on a terrifying journey which will turn his whole world upside down.
The Summer We Turned Green by William Sutcliffe
Luke is an average teenage boy in a seemingly normal family, until environmental protestors start squatting in the house opposite, protesting against a planned new airport runway.
Luke's family and neighbours despise the protestors as much as they do the planned runway… Until Rose, Luke's older sister, moves across the road into the squat, and one of the protestors' children, Sky, moves the other way – into Rose's abandoned normal life. Then their dad, David, does the unthinkable and joins Rose. A perfect family is suddenly anything but...
Luke is a believable teenage boy, with plenty of emotional depth but few words. He is full of detached unease as his family falls apart around Dad's midlife crisis.
They Both Die at the End by Adam Silvera
On September 5th, a little after midnight, Death-Cast calls Mateo Torrez and Rufus Emeterio to give them some bad news: they're going to die today. Mateo and Rufus are total strangers, but, for different reasons, they're both looking to make a new friend on their End Day.
The good news: there's an app for that. It's called the Last Friend, and through it, Rufus and Mateo are about to meet up for one last great adventure - to live a lifetime in a single day.
When the Sky Falls by Phil Earle
1941. War is raging. And one angry boy has been sent to the city, where bombers rule the skies. There, Joseph will live with Mrs F, a gruff woman with no fondness for children. Her only loves are the rundown zoo she owns and its mighty silverback gorilla, Adonis.
As the weeks pass, bonds deepen and secrets are revealed, but if the bombers set Adonis rampaging free, will either of them be able to end the life of the one thing they truly love?
YEAR 9 BOOKS
The Boxer by Nikesh Shukla
Told over the course of the ten rounds of his first fight, this is the story of amateur boxer Sunny. A seventeen year old feeling isolated and disconnected in the city he's just moved to, Sunny joins a boxing club to learn to protect himself after a racist attack. He finds the community he's been desperately seeking at the club, and a mentor in trainer Shobu, who helps him find his place in the world. But racial tensions are rising in the city, and when a Far Right march through Bristol turns violent, Sunny is faced with losing his new best friend Keir to radicalisation.
A gripping, life-affirming YA novel about friendship, radicalisation and finding where you belong.
This Can Never Not Be Real by Sera Milano
In the unremarkable town of Amberside, the unthinkable has happened: Terrorists have attacked a local festival. No one knows why, and no one knows who the attackers are, but that doesn't matter. What matters first is survival. And what matters after that is survival, too.
In this brilliantly written account of hope, humour and humanity, five ordinary teenagers are caught up in a truly extraordinary situation. It's a heart-pounding and gripping account of the fight for survival, told from multiple perspectives, as the attackers prowl the festival grounds.
Touching the Void by Joe Simpson
Joe Simpson, with just his partner, Simon Yates, tackled the unclimbed West Face of the remote 21,000-foot Siula Grande in the Peruvian Andes in June of 1995. But before they reached the summit, disaster struck. A few days later, Simon staggered into Base Camp, exhausted and frostbitten, to tell their non-climbing companion that Joe was dead. For three days he wrestled with guilt as they prepared to return home. Then a cry in the night took them out with torches, where they found Joe, badly injured, crawling through the snowstorm in a delirium. Far from causing Joe's death, Simon had paradoxically saved his friend's life. What happened, and how they dealt with the psychological traumas that resulted when Simon was forced into the appalling decision to cut the rope, makes not only an epic of survival but a compelling testament of friendship.
I Must Betray You by Ruta Sepetys
Cristian has lived his entire life in the grip of a repressive dictatorship. The country is governed by fear. When the secret police blackmail him, Cristian has an impossible choice. Save the life of his sick grandfather by informing on his family, or risk his life - and all of theirs - by resisting? At 17, Cristian dreams of being free but doesn't know where to turn. In this climate of constant suspicion, can he trust his best friend, his girlfriend or even his family?
Closely based on the real events of the Romanian Revolution of 1989, this is a powerful, heart-breaking thriller from the author of Salt to the Sea, winner of the Carnegie Medal.
When Our Worlds Collided by Danielle Jawando
When fourteen-year-old Shaq is stabbed outside of a busy shopping centre in Manchester, three teenagers from very different walks of life are unexpectedly brought together.
What follows flips their worlds upside down and makes Chantelle, Jackson, and Marc question the deep-rooted prejudice and racism that exists within the police, the media, and the rest of society.
The Day of the Triffids by John Wyndham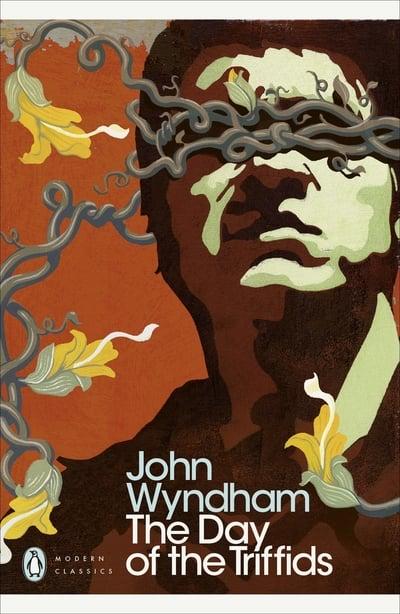 When a freak cosmic event renders most of the Earth's population blind, Bill Masen - one of the lucky few to keep his sight - finds himself trapped in a London jammed with sightless mobs who prey on those who can still see. But another menace stalks blind and sighted alike. With nobody to stop them the Triffids - walking carnivorous plants with lethal stingers - rise up as humanity stumbles and falls . . .
With its startling imagery of desolate streets and lurching, The Day of the Triffid's lethal plant life retains its power to haunt today.
Wrecked by Louisa Reid
Joe and Imogen seem like the perfect couple ― they've been in a relationship for years and are the envy of their friends at school. But after accidentally becoming involved a tragic fatal accident, they become embroiled in a situation out of their control, and Joe and Imogen's relationship becomes slowly unravelled until the truth is out there for all to see ... Structured around a dramatic and tense court case, the reader becomes both judge and jury in a stunning and page-turning novel of uncovering secrets and lies ― who can be believed?
Noughts and Crosses by Malorie Blackman
In Malorie Blackman's groundbreaking novel, the population is divided into two: the white Noughts are second-class citizens, and the black Crosses are highly-revered and perceived as the superior race. 15-year-old Callum is a Nought, and his best friend, Sephy, as well as being a Cross, is also the daughter of one of the most influential politicians in the country. The story focuses on their relationship, which is frowned upon by society, and explores the discrimination they encounter at every turn. By reversing traditional racial stereotypes and presenting the White population as the oppressed race, Blackman has cleverly shown racial prejudice from a different perspective. As well as being a compelling tale of love and friendship, this is an outstanding and thought-provoking exploration of the futility of prejudice. A contemporary classic.
Coram Boy by Jamila Gavin
Coram Boy is the story of Toby, saved from an African ship as a child, and Aaron, the illegitimate son of the heir to a great estate. The two boys' lives are linked by the Coram Man, a shady figure who collects abandoned and unwanted children from across the country, supposedly to deliver them to a safe new life at the Coram Hospital in London. In reality, however, the unscrupulous man sells the unfortunate children into slavery, or 'disposes' of them if they are of no use to him. Soon, Toby and Aaron find themselves bound together in an epic journey, fraught with danger and excitement.