Year 7
Year 7 Wider Reading list
Loki: A Bad God's Guide to Being Good by Louie Stowell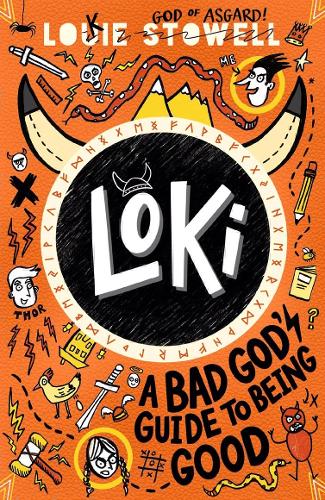 After one trick too many, Loki is banished to live on Earth as a "normal" school boy. Forbidden from using his AWESOME godly powers, Loki must show moral improvement. As he records his lies THE TRUTH in his magical (judgemental) diary, it becomes clear Loki hasn't a clue how to tell good from evil...
The Fire-Eaters by David Almond
Set in Keely Bay in the north of England during the Cuban Missile Crisis of 1962, The Fire-Eaters opens with the first encounter between 11-year-old Bobby Burns and a wild-eyed, extensively tattooed performer called McNulty (the eponymous fire-eater)...
The Boy at the Back of the Class by Onjali Q Rauf
There used to be an empty chair at the back of my class, but now a new boy called Ahmet is sitting in it. He's a refugee who's run away from a War. A real one. With bombs and fires and bullies that hurt people. And the more I find out about him, the more I want to help...
Carrie's War by Nina Bawden
It is the Second World War and Carrie and Nick are evacuated from London to a small town in Wales, where they are placed with strict Mr Evans and his timid mouse of a sister. Their friend Albert is luckier, living in Druid's Bottom with Hepzibah Green who tells wonderful stories...
Millions by Frank Cottrell Boyce
Two brothers, Damian and Anthony, are unwittingly caught up in a train robbery during Britain's countdown to join the Euro. Suddenly finding themselves with a vast amount of cash, the boys have just one glorious, appalling dilemma - how to spend it in the few days before it becomes worthless...
Framed by Frank Cottrell Boyce
Dylan is the only boy living in the tiny Welsh town of Manod. His parents run the Snowdonia Oasis Auto Marvel garage - and Dylan is in charge of the petrol log. But when a mysterious convoy of lorries trundles up the misty mountainside towards an old, disused mine, even Dylan is confounded...
The Boy in the Striped Pyjamas by John Boyne
Nine-year-old Bruno knows nothing of the Final Solution and the Holocaust. All he knows is that he has been moved to a house in a desolate area where there is nothing to do and no one to play with. Until he meets Shmuel, a boy who lives a strange parallel existence on the other side of the adjoining wire fence...
The Lines We Cross by Randa Abdel-Fattah
Michael likes to hang out with his friends and play with the latest graphic design software. His parents drag him to rallies held by their anti-immigrant group and it all makes sense to Michael. Until Mina, a beautiful girl from the other side of the protest lines, shows up at his school, and turns out to be funny, smart -- and a Muslim refugee from Afghanistan...
Artemis Fowl by Eoin Colfer
At 12 years old, Artemis Fowl is a criminal genius. No scheme is too dastardly, no plot too devious. And he's just discovered that fairies are real. Poor fairies. But these are not the cuddly creatures of bedtime stories. They are armed...
Tall Story by Candy Gourlay
Andi is short and wishes that her long-lost half brother, Bernardo, could come and live in London, where he belongs. Then Andi's biggest wish comes, as she waits anxiously for Bernardo to arrive from the Philippines. When he finally arrives, he's tall all right. But he's not just tall ... he's a GIANT...
Charlie and the Chocolate Factory by Roald Dahl
Mr Willy Wonka, the most wondrous inventor in the world, opens his gates of his amazing chocolate factory to five lucky children. Charlie needs just one Golden Ticket and delicious treats could all be his...
I, Coriander by Sally Gardner
The story is told by Coriander, daughter of a silk merchant in 1650s London. Her idyllic childhood ends when her mother dies and her father goes away, leaving Coriander with her stepmother, a widow who is in cahoots with a fundamentalist Puritan preacher...
Journey to the River Sea by Eva Ibbotson
An Amazon adventure set in the wilderness of Brazil, Journey to the River Sea is filled with mystery and memorable characters. It is 1910 and Maia, tragically orphaned at thirteen, has been sent from England to start a new life with distant relatives in Manaus...
The Thieves of Ostaia by Caroline Lawrence
The first in Caroline Lawrence's internationally bestselling Roman Mysteries series. Flavia Gemina is a natural at solving mysteries. The daughter of a ship's captain living in Ostia, the port of Rome, in AD79, she and her three friends, must work together to discover who is beheading the watchdogs that guard people's homes, and why...
Crusade by Elizabeth Laird
When Adam's mother dies unconfessed, he pledges to save her soul with dust from the Holy Land. Employed as a dog-boy for the local knight, Adam grabs the chance to join the Crusade to reclaim Jerusalem. Salim, a merchant's son, is leading an uneventful life in the port of Acre – until news arrives that a Crusader attack is imminent...
The Chronicles of Narnia by C.S. Lewis
Four adventurous siblings―Peter, Susan, Edmund, and Lucy Pevensie― step through a wardrobe door and into the land of Narnia, a land frozen in eternal winter and enslaved by the power of the White Witch...
Windrush Child by Benjamin Zephaniah
Leonard is shocked when he arrives with his mother in the port of Southampton. His father is a stranger to him, it's cold and even the Jamaican food doesn't taste the same as it did back home. But his parents have brought him here to try to make a better life, so Leonard does his best not to complain, to make new friends, to do well at school...
The Call of the Wild by Jack London
Half St. Bernard, half sheepdog, Buck is stolen away from his comfortable life as a pet in California and sold to dog traders. He soon finds himself aboard a ship, on its way to Northern Canada. Surrounded by cruelty, Buck's natural instincts and behaviour begin to emerge...
Goodnight Mr Tom by Michelle Magorian
Britain, 1940. With World War Two raging all around, young children are being sent from their homes in the city to the countryside for safety. When eight-year-old Willie Beech first arrives on Tom Oakley's doorstep, neither are quite sure what to make of each another...
War Horse by Michael Morpurgo
In the deadly chaos of the First World War, one horse witnesses the reality of battle from both sides of the trenches. Bombarded by artillery, with bullets knocking riders from his back, Joey tells a powerful story of the truest friendships surviving in terrible times...
Private Peaceful by Michael Morpurgo
A stunning story of the First World War from a master storyteller. Told in the voice of a young soldier, the story follows 24 hours in his life at the front during WW1, and captures his memories as he looks back over his life...
Trash by Andy Mulligan
Raphael lives on a dumpsite, eking out a living sifting through rubbish. One unlucky-lucky day, he makes an extraordinary and deadly discovery. Now he and his two friends, Gardo and Rat, are wanted by the corrupt forces that run the city...
Wonder by R.J Palacio
Auggie wants to be an ordinary ten-year-old. He does ordinary things - eating ice cream, playing on his Xbox. He feels ordinary - inside. Born with a terrible facial abnormality, Auggie has been home-schooled by his parents his whole life. Now, for the first time, he's being sent to a real school...
The Boy in the Tower by Polly Ho-Yen
From the seventeenth floor of the tower block where he lives with his mother, Ade watches as the buildings fall around him. The Bluchers - a strange and terrible kind of plant - are taking over the city, and everyone is being forced to evacuate, but his mother is refusing to leave her room...
Peter Pan by J.M.Barrie
Peter Pan and Tinkerbell lead the three Darling children over the rooftops of London and away to Neverland - the island where the lost boys play. Magic and mischief is in the air but if villainous Captain Hook has his way, before long someone will be swimming with the crocodiles...
Treasure Island by Robert Louis Stevenson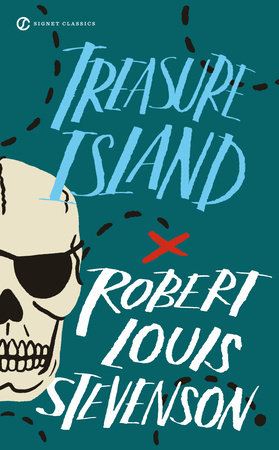 The tale is told by an adventurous boy, Jim Hawkins, who gets hold of a treasure map and sets off with an adult crew in search of the buried treasure. Amongst the crew, however, is the treacherous Long John Silver who is determined to keep the treasure for himself...
A Series of Unfortunate Events by Lemony Snicket
Violet, Klaus, and Sunny Baudelaire are intelligent children. They are charming, and resourceful, and have pleasant facial features. Unfortunately, they are exceptionally unlucky. In The Bad Beginning, the siblings encounter a greedy and repulsive villain, itchy clothing, a disastrous fire, a plot to steal their fortune and cold porridge for breakfast...
The Hobbit by J. R. R Tolkien
Bilbo Baggins enjoys a quiet and contented life, with no desire to travel far from the comforts of home; then one day the wizard Gandalf and a band of dwarves arrive unexpectedly and enlist his services – as a burglar – on a dangerous expedition to raid the treasure-hoard of Smaug the dragon...