Year 9
Year 9 Wider Reading list
Song for Ella Grey by David Almond
Claire is Ella Grey's best friend. She's there when the whirlwind arrives on the scene: catapulted into a North East landscape of gutted shipyards; of high arched bridges and ancient collapsed mines. But the loss of her friend to the arms of Orpheus is nothing compared to the loss she feels when Ella is taken from the world...
Junk by Melvin Burgess
Tar loves Gemma, but Gemma doesn't want to be tied down. She wants to fly. But no one can fly forever. One day, finally, you have to come down...
Hard Times by Charles Dickens
Unusually for Dickens, Hard Times is set, not in London, but in the imaginary mid-Victorian Northern industrial town of Coketown with its blackened factories, downtrodden workers and polluted environment. This is the soulless domain of the strict utilitarian Thomas Gradgrind and the heartless factory owner Josiah Bounderby. However, human joy is not excluded thanks to 'Mr Sleary's Horse-Riding' circus...
A Tale of Two Cities by Charles Dickens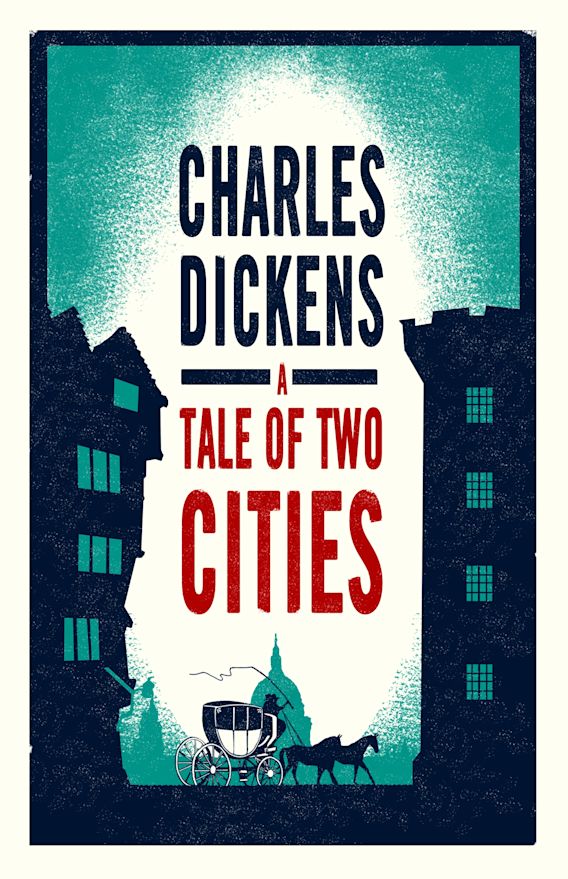 Vividly interweaving epic historical drama with personal tragedy, Dickens's gripping novel depicts the lives of two very different men, Charles Darnay, an exiled French aristocrat, and Sydney Carton, a disreputable but brilliant English lawyer, as they become enmeshed through their love for Lucie Manette...
A Fault in Our Stars by John Green
Despite the tumour-shrinking medical miracle that has bought her a few years, Hazel has never been anything but terminal, her final chapter inscribed upon diagnosis. But when a gorgeous plot twist named Augustus Waters suddenly appears at Cancer Kid Support Group, Hazel's story is about to be completely rewritten...
The Outrage by William Hussey
Welcome to England, where the Protectorate enforces the Public Good. Here, there are rules for everything - what to eat, what to wear, what to do, what to say, what to read, what to think, who to obey, who to hate, who to love. Your safety is assured, so long as you follow the rules. Gabriel is a natural born rule-breaker. And his biggest crime of all? Being gay...
Sawbones by Catherine Johnson
In 18th century London, 16-year-old Ezra is working as apprentice to a highly respected surgeon, William McAdam. He knows that his impressive knowledge of anatomy and skill at the dissection table will ensure he has a trade for life. Yet whilst he is grateful to his master, who rescued him from a life of slavery, Ezra is eager for independence and to be his own man. Then a strange series of events changes everything. Now, McAdam is dead, and Ezra is alone - except for the unconventional Miss Loveday Finch, daughter of a magician...
Orangeboy by Patrice Lawrence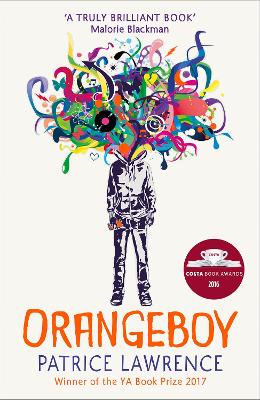 Sixteen-year-old Marlon has made his mum a promise - he'll never follow his big brother, Andre, down the wrong path. So far, it's been easy, but when a date ends in tragedy, Marlon finds himself hunted. They're after the mysterious Mr Orange, and they're going to use Marlon to get to him. Marlon's out of choices...
The Life of Pi by Yann Martel
After the tragic sinking of a cargo ship, a solitary lifeboat remains bobbing on the wild, blue Pacific. The only survivors from the wreck are a sixteen year-old boy named Pi, a hyena, a zebra (with a broken leg), a female orang-utan and a 450-pound Royal Bengal tiger...
Jupiter Williams by S I Martin
London 1800. Jupiter is young, black, living at the African Academy in Clapham with other boys from wealthy Sierra Leonean families. But beyond the relative ease of Clapham lies another London, where poor black communities struggle for survival along the squalid reaches of the Thames. Into this world his younger brother Robert vanishes, and Jupiter is obliged to follow...
Bridge to the Stars by Henning Mankel
12 year old Joel lives with his father in the cold northern part of Sweden. At night he often sneaks out of his father's house to look for a lonely dog he has seen from his window. On the bridge across the icy river he starts a secret society and has adventures. But one night he discovers that his father's bed is also empty...
Black Brother, Black Brother by Jewell Parker Rhodes
Sometimes, 12-year-old Donte wishes he were invisible. As one of the few black boys at Middlefield Prep, most of the students don't look like him. They don't like him either. Dubbing him "Black Brother," Donte's teachers and classmates make it clear they wish he were more like his lighter-skinned brother, Trey. When he's bullied and framed by the captain of the fencing team, "King" Alan, he's suspended from school and arrested. Terrified, searching for a place where he belongs, Donte joins a local youth center and meets former Olympic fencer Arden Jones...
Brother in Land by Robert Swindells
Set in Shipley, an ordinary town in the north of England, this is a powerful portrayal of a world that has broken down. Danny not only has to cope in a world of lawlessness and gang warfare, but he has to protect and look after his little brother, Ben, and a girl called Kim...
Revolver by Marcus Sedgewick
1910. A cabin north of the Arctic Circle. Fifteen-year-old Sig Andersson is alone. Alone, except for the corpse of his father, who died earlier that day after falling through a weak spot on the ice-covered lake. His sister, Anna, and step-mother, Nadya, have gone to the local town for help. Then comes a knock at the door...
Foreshadowing by Marcus Sedgewick
It is 1915, WWI. Seventeen-year-old Sasha Fox is the privileged only daughter of a respected doctor living in the wealthy seaside town of Brighton. But her brothers, Edgar and Tom, have gone to war and Sasha has a terrible gift: she can see the future. Her premonitions show untold horrors on the battlefields of the Somme, and the fate that awaits Edgar and Tom. But Sasha is trapped by power - no one will believe her...
The Hate U Give by Angie Thomas
Sixteen-year-old Starr lives in two worlds: the poor neighborhood where she was born and raised and her posh high school in the suburbs. The uneasy balance between them is shattered when Starr is the only witness to the fatal shooting of her unarmed best friend, Khalil, by a police officer. Now what Starr says could destroy her community. It could also get her killed...
The War of the Worlds by H.G.Wells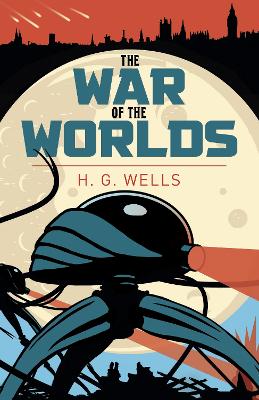 Martian lifeforms take over planet Earth. As the Martians emerge, they construct giant killing machines - armed with heatrays - that are impervious to attack. Advancing upon London they destroy everything in their path. Everything, except the few humans they collect in metal traps...
Chinese Cinderella by Adeline Yen Mah
Jung-ling's family considers her bad luck because her mother died giving birth to her. They discriminate against her and make her feel unwanted yet she yearns and continuously strives for her parents' love. Her stepmother is vindictive and cruel and her father dismissive...